Acupressure For Menstrual Pain?
I understand that acupressure can help relieve menstrual pain. Does it work for everyone?
Andrew Weil, M.D. | July 2, 2018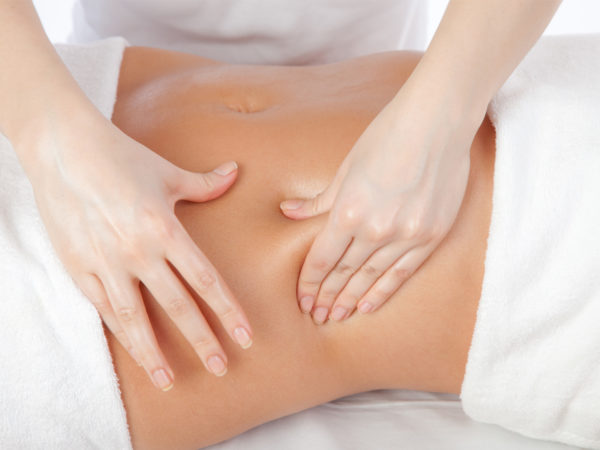 Acupressure was developed more than 5,000 years ago as part of traditional Asian, especially Chinese, medicine. It uses finger placement and pressure over specific points along the body that follow channels (meridians) through which energy is believed to flow. (The same points and channels are used in acupuncture.) Acupressure can help relieve pain, reduce tension in muscles, improve circulation and promote deep relaxation. It is often done by massage therapists and other body workers but can be learned as a technique that you can do on your own.
A study from Germany published in February 2018 showed that acupressure helped more than 50 percent of young women participating reduce severe menstrual pain. The research was designed to evaluate whether self-acupressure would be more effective for sustained relief of menstrual pain than the pain medications or hormonal contraceptives usually recommended. The investigators noted that the failure rate for those treatments ranges from 20 to 25 percent. Reliable and effective approaches are needed, given that 50 to 90 percent of young women experience lower abdominal cramping during their periods and some also complain of headache, backache, nausea and diarrhea.
The research team, from Charité – Universitätsmedizin Berlin in Germany, recruited 221 women between the ages of 18 and 34 who suffered from severe menstrual pain as measured on a rating scale of pain intensity. The women were divided into two groups. All were given a smart-phone study application (app) and a short introduction to acupressure, but only those in one group received instructions on how to self-administer acupressure shortly before and during menstruation. The app provided visual descriptions of the points to target for pain relief as well as instructions on how long and how often to apply pressure.
After three months, 37 percent of the women in the acupressure group reported a 50 percent reduction in the intensity of their menstrual pain. Three months later, when the study ended, a total of 58 percent of the women in the acupressure group reported relief, compared to only 25 percent of the women in the control group. Women in the acupressure group used less pain medication than those in the control group and reported less pain overall. After the six-month study ended, two thirds of the women continued to use self-acupressure.
Individuals can be trained to use acupressure for a number of conditions in addition to menstrual pain: nausea and vomiting, motion sickness, headache, neck and back pain, as well as chronic fatigue, fibromyalgia, mental and emotional stress, even addiction recovery and learning disorders.
Andrew Weil, M.D.
Source:
Claudia M. Witt et al, "Effectiveness of app-based self-acupressure for women with menstrual pain compared to usual care: a randomized pragmatic trial." American Journal of Obstetrics and Gynecology, February 2018 DOI: 10.1016/j.ajog.2017.11.570