A Healthy Valentine's Day?
My fiancée has changed her diet, exercises regularly and follows your "8 Weeks" program. My problem: what kind of gift can I give her for Valentine's Day to fit in with her healthy new lifestyle?
Andrew Weil, M.D. | February 14, 2011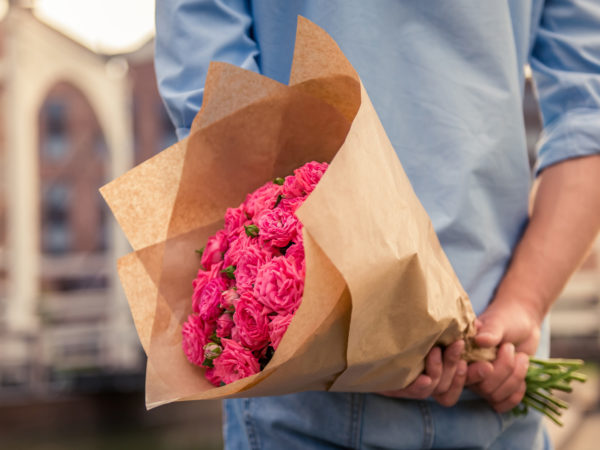 I can think of several wonderful gifts that your fiancée may enjoy. Here are my top picks:
A box of good quality dark chocolate. Chocolate is the traditional Valentine's Day gift, and if it's a good dark variety, with at least 70 percent cocoa, it really is a healthy treat. Chocolate is a source of polyphenols, the same kinds of antioxidants found in red wine and green tea. The fat it contains is mostly stearic acid, which doesn't raise cholesterol levels. Beyond that, compounds called flavonoids in dark chocolate are good for the heart. They reduce the stickiness of platelets, inhibiting blood clotting and reducing the danger of coronary artery blockages. And more recent evidence suggests that chocolate makes blood vessels more flexible. If your fiancée likes chocolate, splurge on a box of the best, imported from Belgium, France or Venezuela.
Flowers: A beautiful bouquet or a long-lasting flowering plant is sure to please. In fact, a research team at Harvard and Massachusetts General Hospital found that participants in their study who reported feeling least positive early in the day felt happier and more energetic after looking at flowers. (I recommend that everyone keep fresh flowers in the home for their beauty, fragrance, and the lift they give our spirits).
A massage: Give your fiancée a gift certificate for a soothing massage. Some types of massage are more relaxing than others. One of the best is Trager Approach, a system that uses rocking and bouncing movements to lull you into a dreamy altered state.
Music: We're all affected by music. It has the power to inspire, uplift, and even alter consciousness. And it can have a direct impact on health. Research shows that post-surgery patients on pain medications who listen to music recover more quickly than do patients who receive only pain medication. What's more, Italian and British researchers found in a small study that listening to music can beneficially affect both heart rate and breathing rate. Buy tickets to a concert you know your fiancée would enjoy or gift her a download of her musical favorites.
I hope you both enjoy these healthy pleasures.
Andrew Weil, M.D.