A New Treatment for Hot Flashes?
I heard about (but didn't read) an article in The New York Times on an epilepsy drug that relieves hot flashes. What can you tell me about it?
Andrew Weil, M.D. | July 3, 2006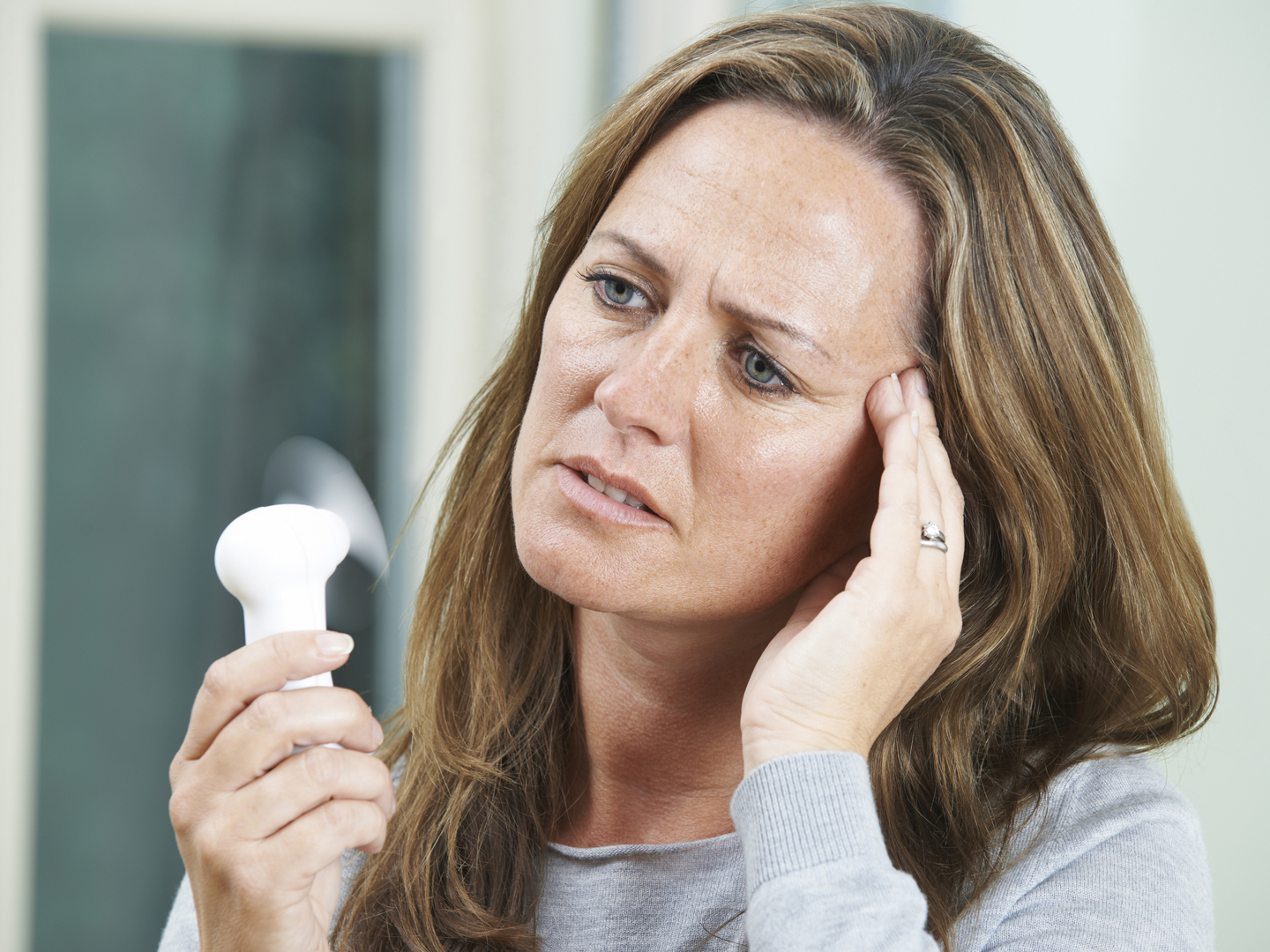 Revised on 11/24/2009
The New York Times article by Jane Brody, the paper's long-time health columnist, reported that while taking the drug gabapentin for knee pain, she realized that it also relieved her hot flashes.
Gabapentin was FDA-approved in 1994 for treatment of epileptic seizures, and in 2002 for postherpetic neuralgia, a painful condition that can follow a bout of shingles. The drug has also been used for conditions ranging from migraines to panic attacks. (Doctors can prescribe approved drugs for "off label" uses.) In 2002, a small Mayo Clinic study including only 16 women found that gabapentin relieved the frequency of hot flashes by 66 percent and also lessened their intensity. In 2005, a study from the University of Rochester Medical Center showed that 900 mg of gabapentin daily reduced the severity of hot flashes by 46 percent among 420 breast cancer patients. The Times reported that a study yet to be published found that 2400 mg of gabapentin relieved hot flashes as well as estrogen replacement therapy (ERT), the most reliable treatment available. Other studies are ongoing, including one testing gabapentin for hot flashes among men being treated for prostate cancer.
But don't get too excited about using gabapentin for relief of hot flashes. Some women have dropped out of studies because of the side effects it can cause, including drowsiness, dizziness, weight gain, blurred or double vision, cold or flu-like symptoms, delusions, dementia and more. Some of these may go away once your body gets used to the medication, but I suggest trying these alternatives before considering any prescription drugs:
Black cohosh (Cimicifuga racemosa): This herb can work well but isn't effective for everyone. It doesn't appear to have estrogenic effects and thus may be safe for women with a personal or family history of breast cancer.
Soy foods: Japanese women who eat a lot of soy don't suffer from hot flashes the way western women do. Soy may not be responsible (other diet and lifestyle elements may play a role), but I suggest trying two helpings daily of whole soy foods such as tofu, tempeh, edamame (green soy beans in the pod) or miso.
Andrew Weil, M.D.