Is Chocolate Addictive?
I love chocolate and am beginning to wonder if I'm addicted to it. Is that possible?
Andrew Weil, M.D. | February 10, 2019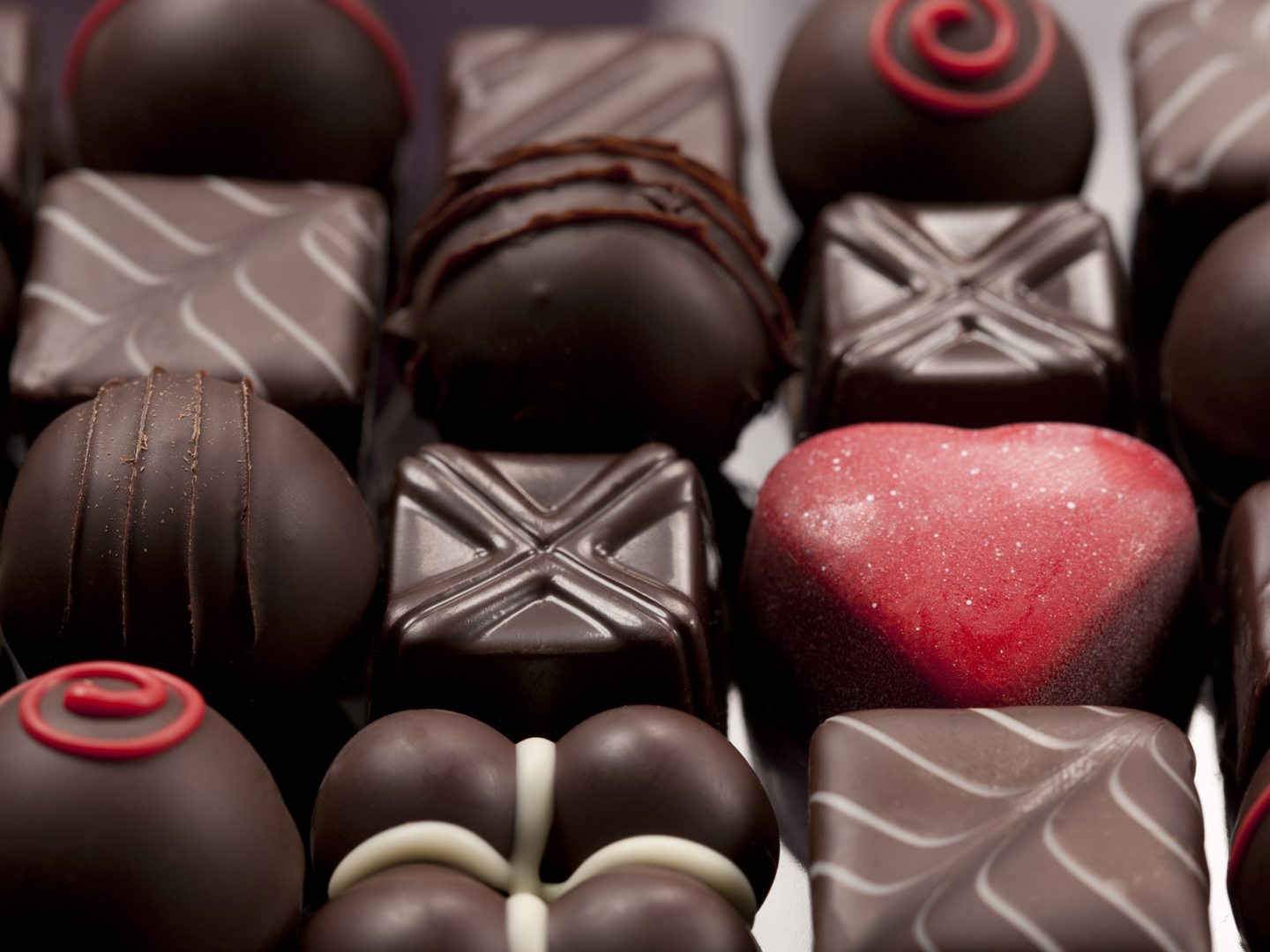 That's a tricky question. Scientifically, we are still exploring the possibility that true addiction to foods can develop, but some experts acknowledge that stress can drive behavior with foods that appear to be addictive in some people. Furthermore, research has shown that the foods most associated with this behavior are high in sugar and fat.
University of Michigan psychologist, Ashley Gearhardt, Ph.D., who studies food addiction, has reported that chocolate, pizza and French fries have addictive properties, including the characteristic that when significant amounts are consumed, they are rapidly absorbed, much like drugs of abuse. Dr. Gearhardt and her team saw this addictive response as a potential contributing factor to the current obesity epidemic. She has stated, "There's a reason there's a tagline, 'Bet you can't eat just one.'"
Other research specifically linking chocolate to addiction comes from Drexel University in Philadelphia, where investigators randomly assigned participants ranging in age from 18 to 65 to taste white chocolate (the "control") or one of four chocolate samples of varying sugar, fat and cocoa content. Afterward, they asked the participants if they would like more. Those most likely to want more were those who sampled chocolate with high sugar and cocoa content. The team suggested that multiple characteristics of chocolate, including its sugar and cocoa and drug–like effects (intense pleasure and craving for more) play a role in the desire to consume it often.
I've written earlier on this site about whether or not you can become addicted to sugar. Some evidence from animal studies suggests that it is possible. And in 2010 researchers at Philadelphia's Monell Chemical Senses Center published a study showing that children who respond most strongly to intense sweet taste tend to have a family history of alcoholism and a personal history of self-reported depression. The investigators noted that sweet taste and alcohol activate many of the same reward circuits in the brain.
In addition, cravings for chocolate and other comfort foods may be explained in part by the fact that these foods increase levels of serotonin, a compound found in the brain that may be deficient in depression.
You may be able to determine if you're addicted to chocolate or other foods by using the Yale Food Addiction Scale, which you can find online. Studies have shown that people who score higher on this scale have brain responses to drinking a chocolate milkshake similar to those observed in alcohol and drug addiction.
Whether or not chocolate and other foods can be addictive, you can try to control your intake of them by paying attention to what triggers cravings and then focusing your attention elsewhere. Hypnotherapy can help, and if stress is a factor, you should practice breathing techniques or progressive relaxation and try to get more exercise. In addition, mindfulness meditation has been shown to help reduce the frequency of compulsive binge eating in some individuals.
Andrew Weil, M.D.
Sources:
Ashley N. Gearhardt et al, "Neural Correlates of Food Addiction," Archives of General Psychiatry, August 2011, doi:10.1001/archgenpsychiatry.2011.32
Alan J Flint and Ashley Gearhart et al "Food addiction scale measurement in 2 cohorts of middle-aged and older women," American Journal of Clinical Nutrition, doi: 10.3945/?ajcn.113.068965