Caffeine For Pain?
I've been told that caffeine can help block pain. Is this true, and if so, how much caffeine would be needed?
Andrew Weil, M.D. | November 30, 2018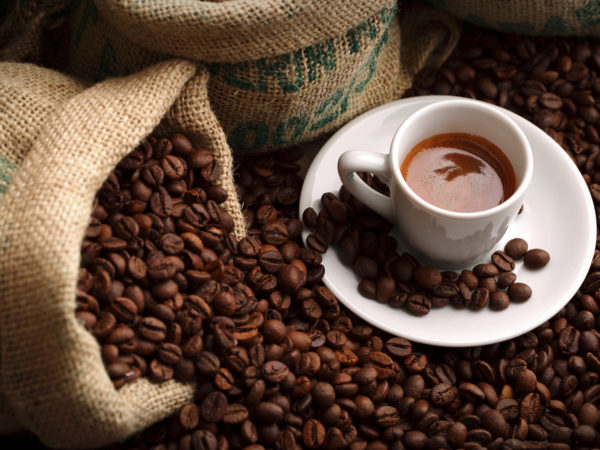 Caffeine can certainly have an influence on treating some types of pain. It is added to many over-the-counter and prescription pain medications because it can help the body absorb these drugs more quickly, thereby speeding relief. Used this way, caffeine is thought to make pain relievers significantly more effective. It will be listed as an ingredient on labels of over-the-counter drugs; you will need to ask a pharmacist about whether it is in prescription drugs, primarily those used to treat migraine headaches and other types of headaches.
There's some evidence from a study published in September 2018 that the caffeine many people consume daily can possibly affect their ability to withstand pain. Researchers at the University of Alabama asked 62 volunteers between the ages of 19 and 77 to track the amount of caffeine they consumed daily from coffee, tea, soda, energy drinks and chocolate. The average intake was 170 milligrams per day, about what you get in two cups of coffee. (15 percent of the subjects averaged more than 400 milligrams daily.) A week later, the researchers evaluated the study participants' tolerance of pain induced by heat and pressure, controlling for gender, race, alcohol consumption and other variables that could affect it. The more caffeine the participants reported consuming, the higher their apparent tolerance for heat-induced pain.
In spite of these findings, I would not advise increasing your caffeine consumption to deal with pain. Caffeine is a strong stimulant and an addictive drug that can negatively impact health by causing or worsening headaches, anxiety, insomnia, cardiac arrhythmias (palpitations), high blood pressure, gastrointestinal and urinary disorders, prostate trouble and PMS. In addition, studies have found that those who drink a lot of coffee tend to practice other unhealthy habits, including cigarette smoking, getting too little exercise and eating meals too high in fat.
Lead researcher, Burel R. Goodin, an associate professor of psychology, noted that other research has shown that a plant-based diet can increase pain tolerance. A very small study published in October 2018 did find that consuming a diet rich in fruits, vegetables and whole grains was associated with the reduction of chronic pain and disability in 14 participants. In addition, research from Ohio State, published in 2017, found that following the Mediterranean Diet reduced chronic pain among 98 obese individuals age 20 to 78. "We know there's a high degree of inflammation associated with obesity and with pain," noted lead researcher Charles Emery, a professor of psychology and a member of Ohio State's Institute for Behavioral Medicine Research. He reported that seafood and plant proteins such as peas, beans and nuts were most linked to pain reduction in this group. The research also confirmed previous findings that people who are overweight or obese are more likely to experience pain.
If you're interested in trying dietary measures to curb pain, I would recommend following an anti-inflammatory diet before considering increasing your consumption of caffeine.
Andrew Weil, M.D.
Sources:
Burel R. Goodin et al, "Higher habitual dietary caffeine consumption is related to lower experimental pain sensitivity in a community-based sample." Psychopharmacology, September 5, 2018