A Patch To Tame Migraines?
I suffer terribly from migraines. Can you tell me anything about an electrified arm patch I've heard may help?
Andrew Weil, M.D. | May 22, 2017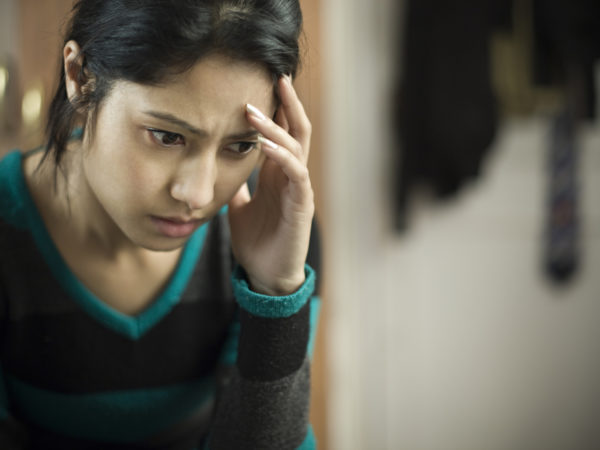 A portable medical device being studied in Israel seems to relieve migraines as effectively as triptan drugs, prescription medications that can be very useful but don't help everyone who has these headaches. The device uses low voltage, and electrical stimulation is delivered through an arm patch. The patch is attached to a band to be worn on the upper arm, and the present theory holds that it works by preventing pain signals from reaching the brain. It was tested in a study published online in March 2017 in the journal Neurology. Participants were instructed to put on the armband as soon as migraine pain began and keep it on for 20 minutes. They were able to turn up the intensity of the signals emitted by the patch via a smartphone app. Study leader David Yarnitsky, M.D., chair of neurology at Haifa, Israel's Rambam Medical Center, says the treatment isn't painful – patients feel only a tingle, similar to what you might feel when you wake up after sleeping on an arm.
The study included 71 people, each of whom reported having two to eight migraine attacks per month. None had taken any medication to prevent the headaches for at least two months prior to joining the study. Some were given a working patch while others received a sham device. Since this was a randomized placebo- controlled, double blind study, no one involved knew which patients were using the real patch and which ones were used the sham device. All told, 299 migraines occurred and were treated over the course of the study.
Among the participants using electrical stimulation delivered at the 3 highest levels through the patch, 64 percent reported at least 50 percent less pain 2 hours after the treatment. Only 26 percent of those with the sham device reported that much relief. Of the migraine patients whose pain was described as moderate to severe, 58 percent found that the highest level of stimulation relieved their pain completely or reduced it to "mild." Only 24 percent of those using the sham treatment reported these results. Among patients in these same groups 30 percent said they had no pain after receiving the highest level of stimulation; only six percent of those who received the sham device said their pain was gone.
The study also found that treatment with the patch worked best when the armband was in place within 20 minutes of the start of a migraine. Here, pain was reduced by 47 percent compared to only 25 percent when the patch was applied more than 20 minutes after the headaches began.
As promising as these results appear to be, the study is considered preliminary. More research is needed before the device can be made available. Theranica Ltd., the manufacturer of the device funded the preliminary study. A larger study is set to begin soon.
Bear in mind that the patch did not help everyone who tried it. Apparently, it may work better than triptans for some migraine sufferers and not at all for others. A compelling advantage of the device is the apparent lack of side effects. Adverse effects of triptans can be serious.
Andrew Weil, M.D.
Source:
David Yarnitsky et al, "Nonpainful remote electrical stimulation alleviates episodic migraine pain." Neurology, March 1, 2017, doi: http:/​/​dx.​doi.​org/​10.​1212/​WNL.​0000000000003760