Aimovig: Better Migraine Prevention?
I'm wondering about the new drug to prevent migraines. I know it is very expensive. Can you tell me how well it works?
Andrew Weil, M.D. | July 25, 2018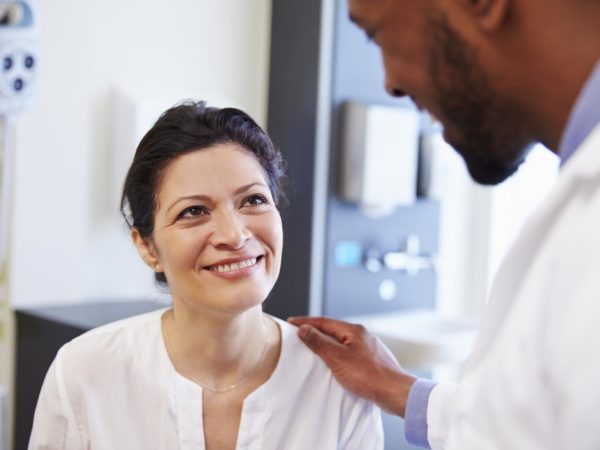 The drug is Aimovig, a medication intended to be self-injected once a month to prevent migraine headaches in adults. Based on studies presented to the U.S. Food and Drug Administration (FDA), it appears to prevent some – but not all – migraines. One clinical trial showed that among 955 patients with episodic migraines (fewer than 14 per month), those treated for six months with Aimovig had one to two fewer headaches per month than those who received a placebo. (Placebo responses are common in migraine studies, particularly when the inert drugs are injected rather than swallowed.) A second study lasting three months showed that patients with episodic migraines taking Aimovig had, on average, one fewer migraine per month than those in the control group. And in a third trial, which also lasted for three months, patients with chronic migraines (15 or more per month) treated with Aimovig had 2.5 fewer migraine days per month than those who took a placebo.
Some news stories erroneously reported that the new drug has no side effects. In fact, patient information literature lists the most common side effects as pain, swelling and redness at the injection site and constipation.
The new drug is a monoclonal antibody that blocks the activity of calcitonin gene-related peptide (CGRP), a molecule involved in migraine attacks through its effects on the activity of blood vessels and nerves that control pain.
At this writing we have no long-term data on Aimovig – none of the studies lasted more than six months. We don't yet know if the modest benefits seen will continue. Another concern: I read a tweet from Harvard neurologist Elizabeth Loder who noted that as a condition of FDA approval, Amgen, the company behind the new drug, must undertake post-marketing surveillance to learn whether people who take it are at higher risk for liver toxicity, heart attack, and stroke. Patient information from Amgen warns that it isn't yet known if Aimovig is safe for use during pregnancy or if it passes into breast milk.
As you mentioned, this new treatment is very expensive – $6,900 per year OR $575 for each monthly shot. We don't yet know whether health insurance, Medicaid or Medicare will cover these hefty costs. If health insurance does cover it, patients may still have to make large co-payments. Some may be eligible for help from the manufacturers, Amgen/Novartis.
Another monoclonal antibody for migraine prevention, Fremanezumab, is now in clinical trials, and still others are in the pipeline.
A number of older medications can help reduce the frequency, severity and length of migraines even though they weren't developed for that purpose. You can read about them as well as non-drug approaches to preventing migraines here.
Andrew Weil, M.D.
Source:
"FDA Approves Preventive Treatment for Migraine." U.S. Food and Drug Administration news release, May17, 2018, fda.gov/NewsEvents/Newsroom/PressAnnouncements/ucm608120.htm