Surgery For Migraines?
I have had horrible migraine headaches for years. No treatment seems to help for very long. I've heard that having a forehead lift can relieve migraine pain long-term. Is there anything you can tell me about this procedure? Is it worthwhile?
– June 1, 2012
The forehead lift (or brow lift) as a surgical treatment for migraine was discovered accidentally. Patients who had cosmetic procedures to smooth furrowed brows reported that, after the operations, their headaches were less frequent and severe. This prompted Bahman Guyuron, M.D., chair of the department of plastic and reconstructive surgery at University Hospitals Case Medical Center, to develop a procedure that seems to work for some carefully selected migraine patients. In most cases, the pain-producing problem is muscle compression of a nerve. Dr. Guyuron determined that surgery to deactivate one of four common migraine trigger sites (on the forehead, temple, back of the head or behind the eyes) could often arrest migraine pain.
So far, this approach seems to be having good results. A double-blind study of 75 patients with moderate to severe migraine found that brow lift surgery reduced the number of headaches by at least 50 percent in 83.7 percent of patients (compared to 57.7 of patients who underwent sham surgery). More than half of the patients who had the real surgery said that their headaches had been completely eliminated compared to about 4 percent in the placebo group, and many of the surgical patients remained headache-free for at least a year. The latest study on this type of surgery, published in the February, 2011 issue of Plastic and Reconstructive Surgery, showed that the brow lift procedure completely eliminated migraines in about 30 percent of all patients and significantly reduced the headaches in 59 percent.
This surgery isn't for everyone. It is reserved for the worst cases, patients who have frequent and severe migraines that don't respond to any other treatment. In addition, to determine whether patients are qualified for surgery, they're first treated with injections of Botox to see if that helps. If it does, the patient is considered a candidate for the procedure. (Botox paralyzes the muscles involved in migraines and mimics the results of surgery, but the effects of the injections wear off after about three months.)
Even if you are qualified for brow lift surgery, finances can be a significant impediment. Because it is considered experimental, it isn't covered by all health insurance policies. If you have to pay out-of-pocket, the cost is reported to be about $10,000.
Another procedure that may help some migraine patients is surgery to close a hole in the heart, a common abnormality called patent foramen ovale (PFO) that occurs in about one in four individuals. People with migraine are more likely to have PFOs than those who don't. One study found that closing the PFO had no effect on headaches while another investigation found that the surgery helped. More research will be needed to determine the effectiveness of this approach.
Andrew Weil, M.D.
Advertisement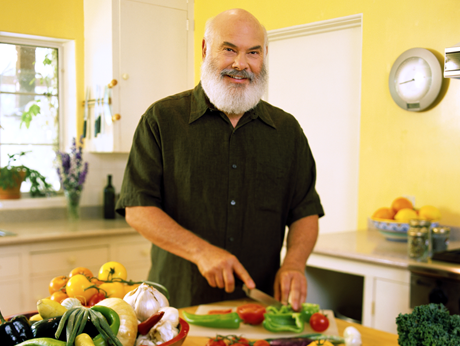 Related Weil Products
Everything you need to get started eating a healthful, satisfying diet is here – including eating and shopping guides, over 300 recipes, and an exclusive version of Dr. Weil's Anti-Inflammatory Food Pyramid! Start your 14-day free trial now – and start eating anti-inflammatory today!
Get Started