Using CBD Oil For Pain Relief?
I've been told that CBD oil for pain relief is a possibility and might help to relieve some of my aches and pains. Is this true? What else is it good for? Is it legal?
Andrew Weil, M.D. | October 19, 2018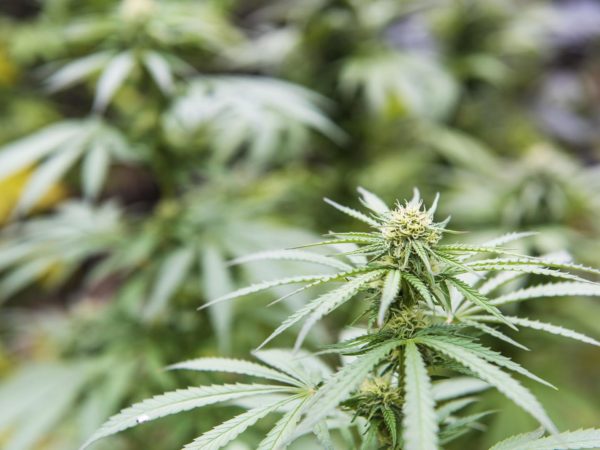 CBD stands for cannabidiol, one of the major constituents of cannabis. CBD products are made from industrial hemp and come in various forms. Although hemp and cannabis are in the same plant species, CBD oil for pain products now on the market contain less than 0.3 percent THC (tetrahydrocannabinol), the cannabis compound that gets you high. CBD oil can be mixed into food, either straight or diluted with cooking oil, or it can be heated and its vapors inhaled. You can buy CBD in capsules, liquids, gummies, and sublingual sprays, and it is added to tea, coffee, and smoothies. Business experts estimate that the market for CBD oil for pain products will reach more than $2 billion in consumer sales in the U.S. within the next four years.
In June 2018, the FDA approved the drug Epidiolex, an oral preparation of pure CBD for treatment of two rare and severe forms of epilepsy in children. The drug is made by the GW Pharmaceutical Company and was tested in three randomized, double-blind, placebo-controlled clinical trials, including 516 patients. It was found to be effective in reducing the frequency of seizures.
A number of states have legalized the sale of CBD oil for pain, which is being used (and studied) for a range of health problems:
Stress
Joint pain
Menstrual cramps
Nausea
Addiction
Autism
Multiple sclerosis
Other autoimmune disorders, as well as schizophrenia.
The oil also may have anti-inflammatory and antioxidant effects. We do not yet know if it is effective for any conditions other than certain seizure disorders in children. Nor do we know optimal doses to use in treatments. Side effects associated with CBD use can include fatigue, diarrhea and changes in appetite and weight.
You should also be aware that while CBD oil may help relieve cancer pain, we have no evidence that it is useful for treatment of cancer itself, despite the many claims that it is. In 2017, the FDA issued warning letters to companies marketing CBD oil products, which the manufacturers claimed could prevent, diagnose, treat, or cure cancer.
Buying CBD oil for pain online is problematical. A study from the University of Pennsylvania published in 2017 found that nearly 70 percent of products sold online do not contain the concentration of the oil listed on the label. The researchers bought and analyzed 84 products from 31 different companies and found that more than 42 percent were under-labeled, meaning that they contained more CBD than indicated. Another 26 percent were over-labeled, with less CBD than indicated. The researchers wrote that while studies haven't shown that too much CBD can be harmful, products containing too much or too little may not give purchasers the effects they seek. In addition, the team reported that a number of products analyzed contained a significant amount of THC, which can cause undesired effects.
Andrew Weil, M.D.
Source:
Marcel O. Bonn-Miller et al, "Labeling Accuracy of Cannabidiol Extracts Sold Online." JAMA, November 7, 2017 doi:10.1001/jama.2017.11909