Curing PTSD?
My brother, who recently returned from the war in Afghanistan, suffers from post-traumatic stress disorder. What treatments do you recommend? Can this condition be cured? Are there any medications that help?
Andrew Weil, M.D. | August 15, 2014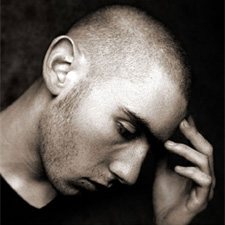 We typically think of post-traumatic stress disorder (PTSD) as a response to a horrible experience during military combat, as I expect is your brother's case. While it's true that, according to the National institute of Mental Health (NIMH), the risk remains highest among those inmilitary service, any abnormal traumatic event can elicit symptoms. The disorder often affects people who have survived rape, natural disasters, physical abuse and severe accidents.
To be classified as "traumatic" an experience must threaten injury to yourself or others and elicit an emotional response to the event that includes persistent fear, helplessness or horror. (While other events, such as the death of a loved one or the effects of illness, can certainly be traumatic, the shock involved is not considered abnormal and, usually, resolves.) NIMH reports that about one in every 30 adults in the U.S. suffers from PTSD in a given year.
Research into the causes of this condition has focused on how frightful memories are created, genetics, and the parts of the brain and neurotransmitters involved in the process. Researchers hope to find answers in the amygdala, the brain area that appears to be active in the acquisition of fear and learning. Its function is to elicit fear appropriately to things that can cause injury (such as venomous snakes). Other investigations are focusing on testing medications that might be used to prevent PTSD.
Symptoms of PTSD include relieving the traumatic event via flashbacks, nightmares, and frightening thoughts as well as avoiding reminders of the event, feeling guilty or emotionally numb, being easily startled, feeling tense, and having trouble sleeping. Treatment includes psychotherapy (talk therapy) as well as antidepressant medications. The FDA has approved two drugs, Paxil and Zoloft, for treatment of PTSD.
Two other recently studied treatment approaches – guided imagery and cognitive therapy – have been shown to help relieve PTSD symptoms and in some cases even cure the disorder. One study combined standard PTSD treatment with healing touch (gentle touch to restore the body's energy balance) and guided imagery, which uses visualization by the patient. Researchers compared the effectiveness of a combination of standard treatment plus guided imagery and healing touch for a group of 68 Marines returning from active duty. They found that six sessions of guided imagery and healing touch spaced over three weeks resulted in "significantly greater" improvement in PTSD symptoms than was seen in a group of 55 Marines who received only standard treatment. Psychotherapist Belleruth Naparstek is among those who make guided imagery tapes for PTSD.
Naparstek alerted me to another promising study from the University of Oxford in the U.K. Here, a research team looked at whether an intensive seven-day version of cognitive therapy for PTSD works as well as the usual weekly sessions spread over three months. They found after both types of treatment were completed that 73 percent of those who had the intensive seven-day treatment were cured compared to 77 percent of those who had weekly treatment sessions over the longer period of time.
In addition to these treatments, preliminary studies have shown that MDMA (methylenedioxy methamphetamine, commonly known as ecstasy) in conjunction with psychotherapy, can help patients overcome PTSD, and possibly other disorders, according to MAPS (the Multidisciplinary Association for Psychedelic Studies). A pilot study published in the Journal of Psychopharmacology in April, 2011 found that 83 percent of the patients who received MDMA-assisted psychotherapy had a clinically significant reduction in severity. Patients who received a placebo in the first phase of the study and then went on to receive MDMA-assisted psychotherapy were among those who experienced significant and lasting improvements.
In addition, MAPS reports that psilocybin (a substance found in what are often referred to as "magic mushrooms") assisted therapy is also being studied for PTSD treatment. Medical cannabis is another treatment approach with a positive track record among veterans, and has been approved in nine states for treatment of PTSD. (As of this writing 23 states have legalized medical marijuana.) A clinical trial of the effect of medical marijuana on PTSD is underway as of this writing.
We have a lot more to learn about how to best treat PTSD, but recent results are very promising.
Andrew Weil, M.D.
Sources:
Daniel J. Libby, Ph.D.; Corey Elizabeth Pilver, Ph.D. and Rani Desai, Ph.D. "Complementary and Alternative Medicine in VA Specialized PTSD Treatment Programs," Psychiatric Services 2012; doi: 10.1176/appi.ps.201100456
A. Ehlers et al, "A randomized controlled trial of 7-day intensive and standard weekly cognitive therapy for PTSD and emotion-focused supportive therapy." American Journal of Psychiatry, March 2014 Mar 1;171(3):294-304. doi: 10.1176/appi.ajp.2013.13040552