Cannabis For Migraines?
Is it true that cannabis can treat migraine headaches? Do you have to smoke it? How effective is it?
Andrew Weil, M.D. | December 20, 2021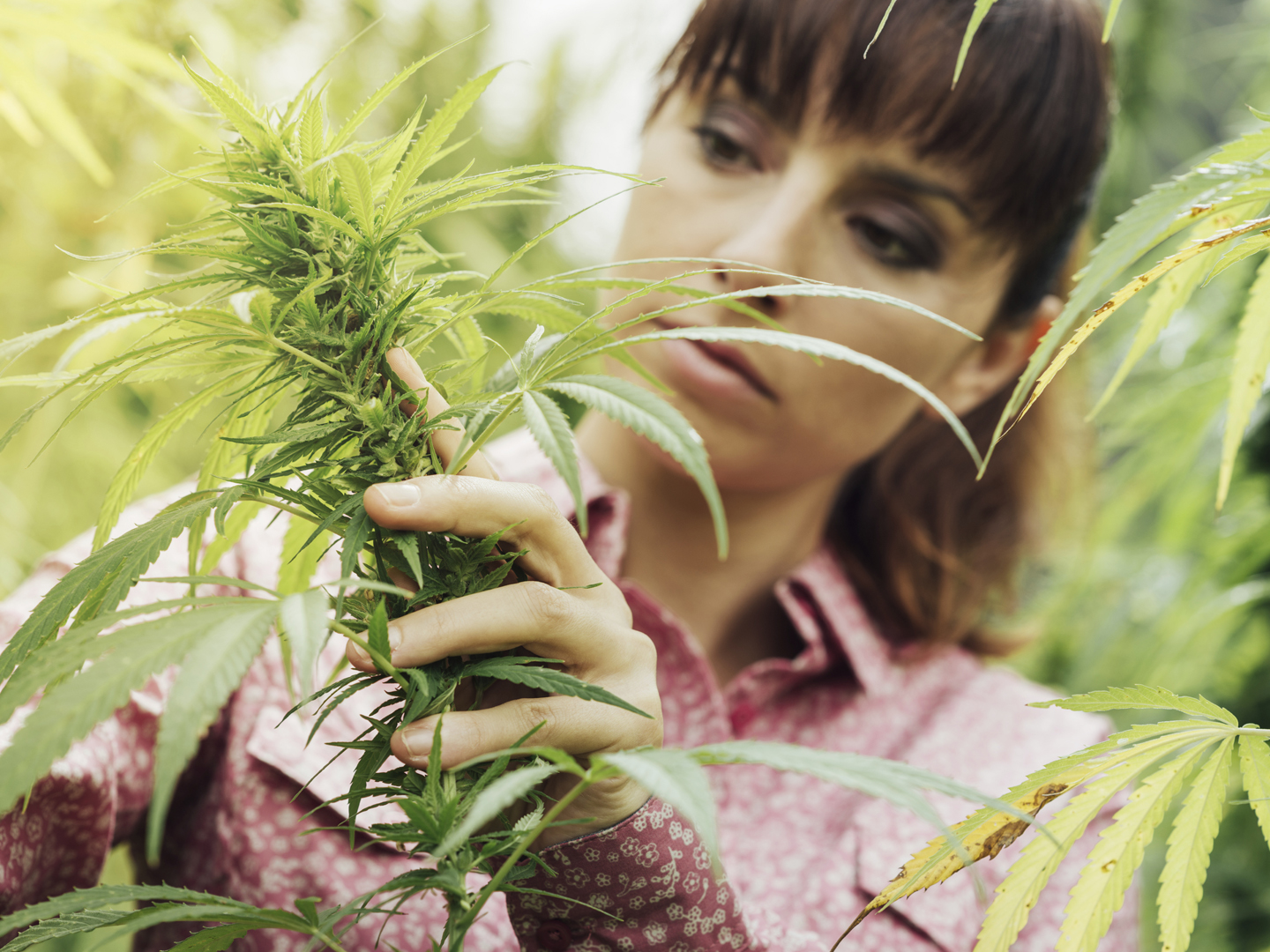 We know from a number of studies that some people with migraine use cannabis to reduce their pain. The most recent data suggest that cannabis is indeed effective for migraine pain, with inhalation being the most effective means of consumption.
One 2020 study looked at self-reported data in the Releaf phone app by those who had consumed cannabis in a joint, pipe, or vaporizer to evaluate its effect on migraine pain. In that study, 699 individuals recorded 1,910 occasions of cannabis use for migraines (280 people) or headache (493 people, some of whom also indicated migraine pain). The vast majority of these people (94%) reported at least some pain relief after using cannabis. The best results were reported by younger participants, by those who consumed cannabis by smoking joints, and by those who used a product with a THC level at or above 10%. Interestingly, higher CBD levels in a product were associated with less significant pain relief.
A similar study of data saved in the Strainprint app by patients using medical cannabis for headache and migraine found that inhaled versions reduced the self-reported severity of these episodes by approximately 50%, although that report noted a drop in effectiveness over time.
We know from an earlier study published by the University of Colorado School of Pharmacy in 2016 that cannabis appears to reduce the frequency of migraines. Researchers looked at its effects of cannabis use on 121 migraine patients who had been referred by their physicians to medical marijuana dispensaries in Colorado. They found that 85 percent of the patients reported getting fewer migraines during treatment: an average drop of 10.4 to 4.6 episodes per month. In addition, 12 percent of the patients said that using cannabis at the onset of a migraine often aborted the headache.
Most of those patients used more than one form of cannabis on a daily basis and reported the best success with inhaled forms. Fourteen patients reported unwanted side effects, most often sleepiness. Two said the effects were too strong, but they were using edible products, which are more commonly associated with adverse reactions.
That study followed a report published in May 2015 by Eric P. Baron, D.O., of the Cleveland Clinic's Neurology Department. Dr. Baron reviewed the history of the medical use of cannabis with a focus on migraine and other types of headaches. In his analysis of 38 previously published randomized controlled trials, he found that 71 percent of the studies concluded that "cannabinoids had empirically demonstrable and statistically significant pain-relieving effects," while 29 percent did not. Dr. Baron's report concluded that we need more clinical trials to explore the potential of cannabis in the prevention and treatment of migraine and other types of headaches. Such clinical trials remain difficult to develop and conduct in the United States, however, given differences between state laws that may permit cannabis use and federal law, which prohibits it.
In 2007, researchers at the University of Perugia in Italy reported that individuals with chronic migraine had significantly lower levels of two cannabinoids that occur naturally in the body compared to age-matched controls. This difference may explain why some people are susceptible to these headaches and why cannabis appears to help prevent and relieve the headaches.
I am hopeful that researchers will develop effective ways to deliver the pain-relieving benefits of cannabis without the drawbacks of smoking.
Andrew Weil, M.D.
Sources: 
Danielle N. Rhyne and Sarah L. Anderson et al, "Effects of Medical Marijuana on Migraine Headache Frequency in an Adult Population." Pharmacotherapy, January 9, 2016, DOI: 10.1002/phar.1673
Eric P. Baron, "Comprehensive Review of Medicinal Marijuana, Cannabinoids, and Therapeutic Implications in Medicine and Headache: What a Long Strange Trip It's Been…" Headache, June 2015, doi:10.1111/head.12570
Sarah S. Stith, Jegason P. Diviant, Franco Brockelman, Keenan Keeling, Branden Hall, Storri Lucern, Jacob M. Vigil, "Alleviative effects of Cannabis flower on migraine and headache," Journal of Integrative Medicine, Volume 18, Issue 5, 2020, Pages 416-424, ISSN 2095-4964, https://doi.org/10.1016/j.joim.2020.07.004.
(https://www.sciencedirect.com/science/article/pii/S2095496420300741) 
Cuttler C, Spradlin A, Cleveland MJ, Craft RM. "Short- and Long-Term Effects of Cannabis on Headache and Migraine." J Pain. 2020 May-Jun;21(5-6):722-730. doi: 10.1016/j.jpain.2019.11.001. Epub 2019 Nov 9. PMID: 31715263. https://pubmed.ncbi.nlm.nih.gov/31715263/
Updated December 2021.