How Healthy Is Massage?
I know that massage is good for relaxation and stress relief, but I'm wondering if there are other ways it can improve health?
Andrew Weil, M.D. | January 2, 2018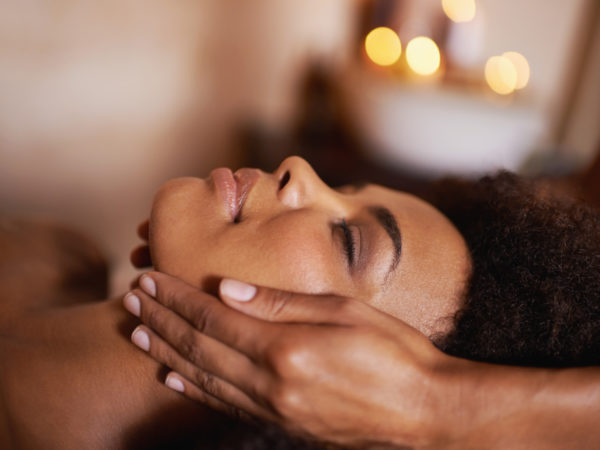 Massage is highly effective and reliable for promoting relaxation, and accumulating research has shown that it can also yield many other health benefits. It has been shown to reduce pain, anxiety, stress, and depression in patients with a wide range of medical problems. A research review published in 2016 found that massage therapy has beneficial effects on prenatal depression, preterm infant health, skin conditions (including cleft-lip scars, burn scars, post-surgery scars and ulcers), pain syndromes (including arthritis and fibromyalgia), autoimmune conditions (including asthma and multiple sclerosis), HIV, breast cancer, Parkinson's disease and dementia.
The review also presented evidence that massage therapy can improve outcomeS of in-vitro fertilization. It included a study that tentatively suggested massage may be more effective than medication for lowering high blood pressure, although the findings need to be confirmed by further studies. Another surprising result: 2-hour sessions of Thai massage twice a week for 4 weeks led to changes in a biochemical marker OF bone formation in postmenopausal women.
In addition, studies sponsored by the National Center for Complementary and Integrative Health (NCCIH), a branch of the National Institutes of Health, have shown that massage can help ease both chronic low-back pain and chronic neck pain. And a 2012 NICIH study indicated that massage can help relieve pain due to osteoarthritis of the knee.
Massage also may improve weight gain in preterm infants, but a 2013 review found that there's not enough evidence to show whether it benefits healthy babies who are developing normally.
Massage is now being studied for a number of other conditions, including autism spectrum disorders, immune insufficiency in women with breast cancer, glucose control in people with diabetes, impaired lung function in children with asthma and anxiety and pain in patients following heart surgery.
Part of the reason massage may work as well as it does for so many different conditions is that many people expect it to. This is yet another example of the placebo effect – treatment that succeeds because patients believe it will. That's fine with me – the effects are real and measurable, and the intervention has very low risk.
As you note, massage is best known for easing stress and promoting relaxation. Although I highly recommend it, the benefits may be temporary. Since few of us can visit a massage therapist as often as we might like, I urge you to find some other way to unwind on a daily basis – such as breathing exercises, progressive relaxation, biofeedback, visualization, meditation, or physical activity, including exercise.
Andrew Weil, M.D.
Sources:
Courtney Boyd et al, "The Impact of Massage Therapy on Function in Pain Populations – A Systematic Review and Meta-Analysis of Randomized Controlled Trials: Part III, Surgical Pain Populations." Pain Medicine, September, 2016, doi/10.1093/pm/pnw101
Tiffany Field, "Massage therapy research review." Complementary Therapy Clinical Practice, August 2016, doi: 10.1016/j.ctcp.2016.04.005