What's For Dessert?
When you entertain, what do you serve for dessert? I'm trying to stick to a healthy diet and am pretty good at choosing dinner menus that are appealing and nutritious. Can you suggest any healthy desserts?
Andrew Weil, M.D. | October 22, 2015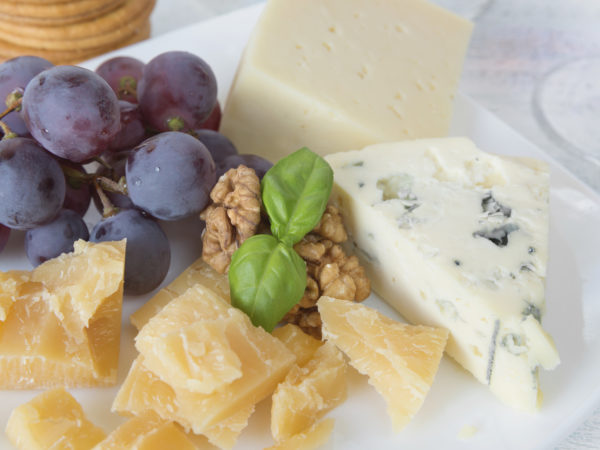 As a rule, I recommend unlearning the habit of ending every meal with a sweet dessert. You can finish a good meal with fruit, cheese, nuts, dark chocolate, or tea rather than pie, cake, or ice cream. But I do understand the need for some tempting treats when you're entertaining, which is why I included a dessert section in my new cookbook Fast Food, Good Food: More than 150 Quick and Easy Ways to Put Healthy, Delicious Food on The Table.
As with meats, sugar-laden desserts are occasional items in the anti-Inflammatory diet, not everyday ones. I believe the desserts in Fast Food, Good Food are much better than ones you're likely to encounter in restaurants. Some are versions of familiar sweets made with less sugar and fat; all are easy, delicious, and perfectly fine to enjoy once in a while.
You may be surprised at one of the ingredients in my recipe for Better-Than-An-Apple-A-Day-Cake is olive oil, which makes it moist. Most olive oil cakes I've tried are made with lemons or oranges. Mine is low in sugar and best made with apples that balance tart with sweet, such as Pink Lady, Fuji or Honey Crisp. The cake can be prepared quickly, although it has to bake for an hour. The recipe serves 16. If you don't use it all at your dinner party, you can freeze the rest for up to 3 months.
I also include a recipe for brownies made with olive oil, although you would never know it by tasting them. This calls for high-quality chocolate with a 68 to 72 cacao content. I (truthfully) call these "Ridiculously Good Triple Chocolate Brownies." You finish them off with a pinch of fleur de sel or other fine sea salt – a touch that takes these brownies over the top.
You'll also find a terrific recipe for ginger molasses cookies and one for ginger peach sorbet that requires really ripe peaches. I like going to farmers' markets during stone-fruit season to pick out the overripe peaches that farmers are willing to almost give away. If peaches aren't available, try nectarines or plums.
For fast and elegant, try my recipe for grilled figs with vanilla-scented mascarpone – a perfect match.
Andrew Weil, M.D.
Some other recipes to consider: