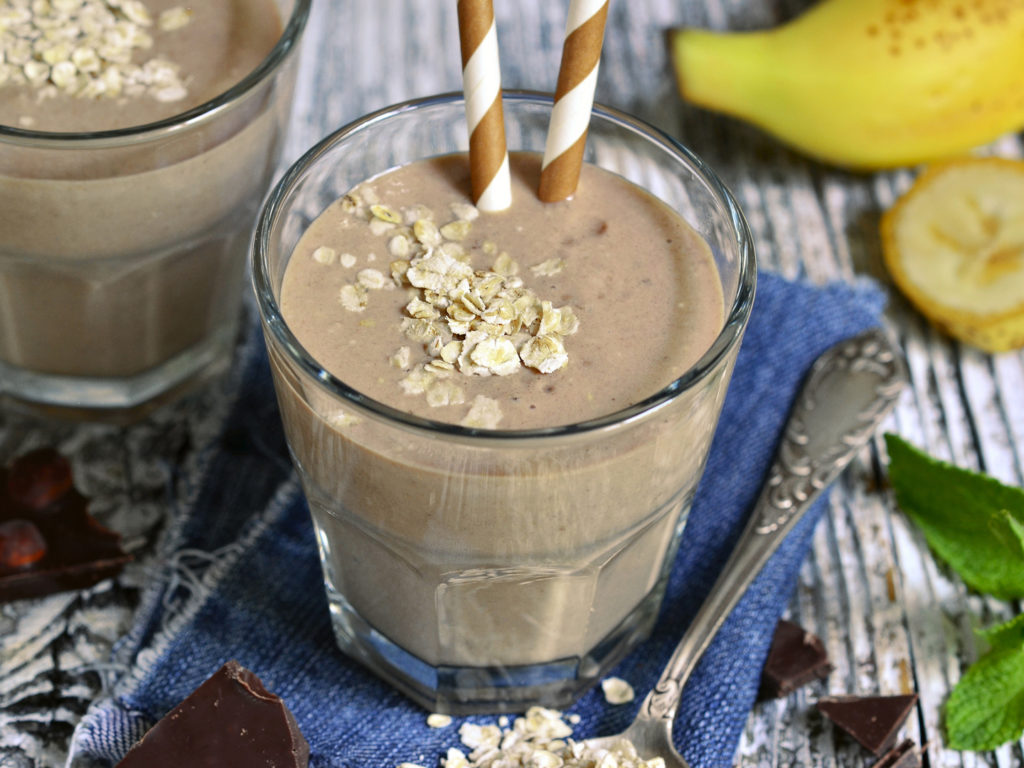 Cocoa-Banana Frozen Dessert
Nutrition
Serves 6
Nutrients Per Serving
Calories: 118.1
Protein: 1.4 grams
Fat: 0.7 grams
Saturated Fat: 0.3 grams
Monounsat Fat: 0.1 grams
Polyunsat Fat: 0.1 grams
Carbohydrate: 30.0 grams
Fiber: 3.0 grams
Cholesterol: 0.0 mg
Vitamin A: 82.2 IU
Vitamin E: 0.3 mg/IU
Vitamin C: 9.2mg
Calcium: 13.7 mg
Magnesium: 39.4 mg
The flavors in this simple dessert remind us of beach fare – frozen bananas on a stick coated with chocolate. This is a healthier version that you can whip up in no time. It contains no added sugar or dairy and is very versatile. Improvise by adding different flavors. Make this a few hours before you plan to serve – it's best when just frozen. Any leftovers will keep for a couple of weeks in the freezer.
Food as Medicine
Bananas are rich in potassium – one banana contains 450 mg, one-fifth of the adult daily requirement – and offer a fair share of magnesium (33 mg), too.
Ingredients
4 very ripe bananas
2 tablespoons pure unsweetened cocoa powder
1 teaspoon pure vanilla extract
2 tablespoons real maple syrup
Instructions
1. Peel the bananas and place in a blender or food processor along with the cocoa powder.
2. Add the vanilla extract and the maple syrup.
3. Blend till very smooth. Pour into individual custard cups or small bowls and freeze until just frozen.
Want more healthy, delicious recipes? Join the Dr. Weil on Healthy Aging online guide for access to hundreds of anti-inflammatory recipes and our exclusive eating guides. Sign up today and get 14 days free!