Another Reason To Avoid Sugary Drinks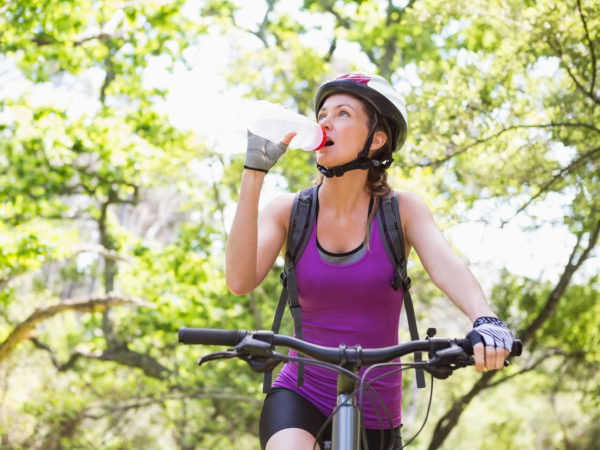 University at Buffalo researchers looked at the effects of drinking high-fructose, caffeinated soft drinks vs. water in healthy adults who worked out for four hours in 95-degree surroundings. The researchers checked the participants' body temperature, heart rate, blood pressure, body weight and markers of kidney injury immediately after they performed their activity and again 24 hours later. The investigators found higher blood levels of creatinine and another marker for kidney injury after the participants consumed soft drinks. These changes weren't measurable in the participants' blood after they drank water instead of sodas. The researchers concluded that drinking sodas during and after exercise in the heat does not rehydrate the body effectively. They also suggested that more studies are needed to determine how the long-term effects of drinking these beverages during exercise in hot weather affects the risk of kidney disease. Another study from Johns Hopkins found that certain patterns of higher consumption of soda and sugar sweetened drinks were linked to a higher risk of kidney disease among 3,003 African-American men and women whose kidney function was normal when that study began. After an eight-year follow up results showed that the heaviest consumers of these beverages were 61 percent more likely to develop kidney disease than those who drank the least.
Sources:
Christopher Chapman et al, "Soft Drink Consumption During and Following Exercise in the Heat Elevates Biomarkers of Acute Kidney Injury," American Journal of Physiology-Regulatory, Integrative and Comparative Physiology, January 2, 2019, doi/10.1152/ajpregu.00266.2018
Casey Rebholz et al, "Patterns of Beverages Consumed and Risk of Incident Kidney Disease," Clinical Journal of the American Society of Nephrology, December 27, 2018, doi: 10.2215/CJN.06380518.
Also in this week's bulletin: