Mindfulness May Ease Menopausal Symptoms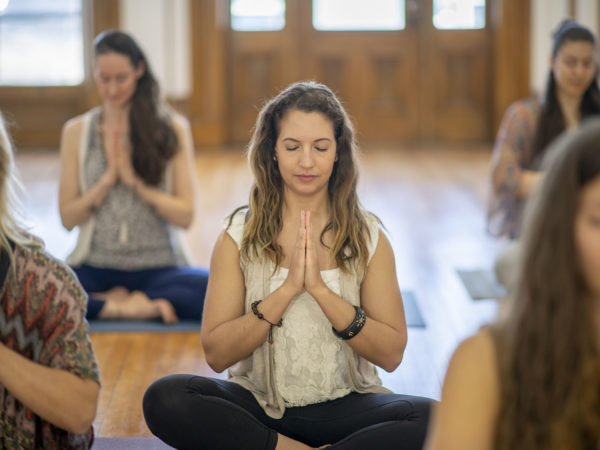 Mindfulness may not eliminate hot flashes and night sweats, but high mindfulness scores were linked to fewer of these symptoms among women who enrolled in the Mayo Clinic study. The 1,744 participants, who ranged in age from 40 to 65, began by rating their menopausal symptoms, as well as their perceived levels of stress and mindfulness. Researchers found that women with higher mindfulness scores reported experiencing fewer menopausal symptoms and that the higher a woman's perceived level of stress, the more pronounced was the association between higher mindfulness and symptom reduction. Study leader Richa Sood, M.D. writes that "one surprising outcome of the study is that higher mindfulness scores were not associated with" fewer hot flashes or night sweats, the most familiar symptoms of menopause. Instead, mindfulness was associated with less irritability, depression and anxiety, emotions that often exacerbate symptoms.
My take? These are welcome findings. Mindfulness is the technique of bringing all of our awareness to the here and now, to the immediate sensations in our bodies and our breathing, for example, rather than letting much of it slip away in contemplation of the past and future or of other subjects that are not present. The assumption is that when we act with full awareness, our actions are more likely to achieve what we intend. I've reported previously on findings that mindfulness can help protect against a relapse of depression. I'm happy to hear that it can result in less depression, anxiety and irritability, as well as a reduction in the menopausal symptoms experienced by some women.
Source:
Richa Sood et al, "Association of mindfulness and stress with menopausal symptoms in midlife women." Climateric, January 17, 2019, doi.org/10.1080/13697137.2018.1551344
Also in this week's bulletin: