More Phthalate Worries?
Is it true that eating in restaurants increases the levels of phthalates in the body? If so, how does this affect health?
Andrew Weil, M.D. | May 4, 2018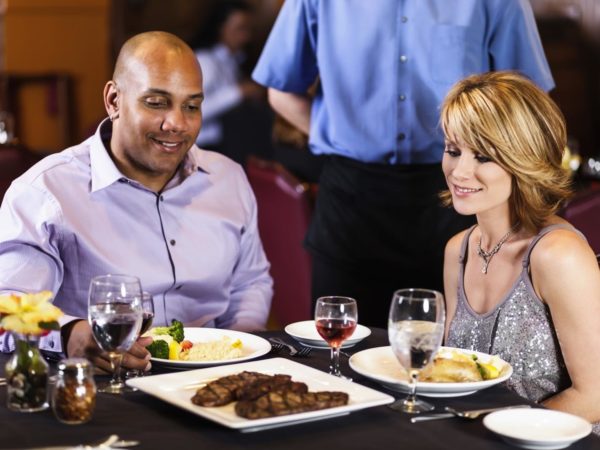 Phthalates are endocrine-disrupting chemicals found in some plastics, and it is true that research published in March 2018 found that eating away from home can boost levels you ingest. This seems to apply to any type of restaurant, as well as cafeterias, according to a study from George Washington University and the University of California, Berkeley School of Public Health.
The study found that people who reported eating out on a regular basis had phthalate levels nearly 35 percent higher than those who routinely ate food bought at grocery stores and prepared at home. The researchers asked 10,253 people who participated in a national health and nutrition survey between 2005 and 2014 to recall what they had eaten in the past 24 hours and where the food came from. Responses showed that 61 percent of them had dined out the previous day. The researchers then compared what the individuals reported eating with breakdown products of phthalates found in each person's urine.
Results showed that the association between phthalate exposure and eating out was significant for everyone involved but was the most pronounced in teenagers; their phthalate levels were 55 percent above those who ate food prepared at home. The highest levels were linked to eating cheeseburgers and other sandwiches bought at fast-food outlets, restaurants, and cafeterias. These findings are worrisome because two-thirds of the U.S. population eats at least some food outside the home daily.
Phthalates are in take-out food boxes, the gloves restaurant employees use when handling food, as well as food processing equipment and other items used in the production of restaurant, cafeteria and fast-food meals. We know from previous research that these chemicals can leach into food from plastic containers or wrapping.
Senior study author, Ami Zota, Sc.D., M.S., an assistant professor of environmental and occupational health at George Washington University, made the point that home-cooked meals may limit exposure to phthalates (and can also reduce your intake of sugar, unhealthy fats and salt).
Another author, Julia Varshavsky, Ph.D., M.P.H. of UC Berkeley, noted that pregnant women, children and teens "are more vulnerable to the toxic effects of hormone-disrupting chemicals, so it's important to find ways to limit their exposures."
Bear in mind that phthalates are in products other than food. According to the U.S. Centers for Disease Control and Prevention (CDC), measurable levels of many phthalate metabolites have been found in the general population, indicating that exposure to these chemicals is widespread. Levels are higher among women than men for phthalates used in soaps, body washes, shampoos, cosmetics and other personal care products.
Earlier epidemiological studies have revealed correlations between increased concentrations of the phthalate DEHP in the human body and excess body weight. Mouse studies have shown that these phthalates promote weight gain by altering metabolism. Beyond that, other research has suggested that phthalates may be linked to birth defects, infertility, cancer, childhood asthma, and autism.
Andrew Weil, M.D.
Source:
Julia Varshavsky et al. "Dietary sources of cumulative phthalates exposure among the U.S. general population in NHANES 2005-2014." Environment International, March 29, 2018 doi.org/10.1016/j.envint.2018.02.029