Is Spirulina Safe?
Given the emerging research on blue-green algae and neurological diseases, are spirulina foods and supplements safe?
Andrew Weil, M.D. |August 4, 2019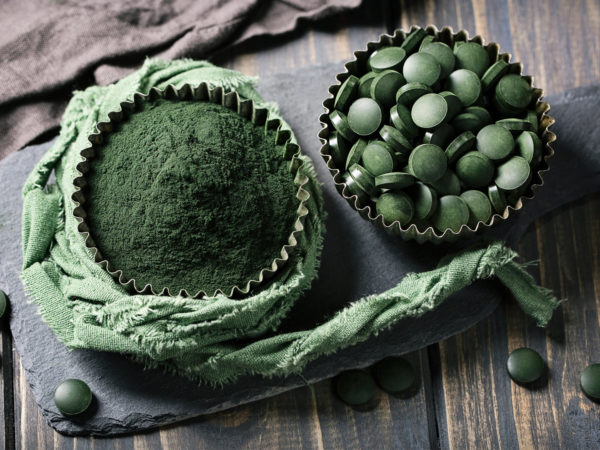 No. To my mind, spirulina and other blue-green algae supplements are unsafe. For years, I have been warning against consuming them. My main concern is the neurotoxins that spirulina and related organisms may contain.
The possible connection between one compound and a fatal nervous system disorder (ALS-PDC) with the combined features of Alzheimer's and Parkinson's diseases and ALS, emerged from a study of Chamorro villagers in Guam. Researchers identified the responsible neurotoxin – BMAA (β-methylamino-L-alanine) – in the cycad seeds the Chamorros use to make flour for a kind of tortilla. BMAA is produced by blue-green algae, including those species that live in the roots of cycad plants on Guam, making their seeds toxic.
Animal studies have shown that monkeys fed fruit to which BMAA was added developed brain changes – neurofibrillary tangles and amyloid deposits – nearly identical to those found in the brain tissue of Chamorros who died from the ALS-PDC. Notably, except for those who have chosen to live with the Chamorros, other inhabitants of Guam have not developed it. Aging is the major risk factor for Alzheimer's disease worldwide. The causes of ALS and Parkinson's disease are unknown, but it is possible that environmental toxicity is a factor, including, in some cases, BMAA exposure.
Research has also shown that BMAA can accumulate in fish and shellfish in South Florida and other areas where algae blooms occur, raising the possibility that it can enter the human food chain in many places with potentially serious health consequences.
We've known for years that some blue-green algae contain another group of toxins, microcystins, at levels considered unsafe. Microcystins accumulate in the liver, where they can cause irreversible damage, especially in children who have been exposed to high levels. A 2011 German study that analyzed 13 commercially distributed algae products found harmful toxins in all of them. What's more, spirulina growing in waters with high concentrations of mercury and lead absorbs these heavy metals. In addition to liver damage, contaminated spirulina can cause nausea, vomiting, weakness, rapid heartbeat, shock and death.
Spirulina is widely marketed as a "superfood" and protein source, available commercially in capsules, tablets, and powder, as well as in some foods (energy bars) and smoothies. It is promoted as a preventive or treatment for a wide range of health problems: high blood pressure, high cholesterol, diabetes, depression, and more. However, the science addressing its nutritional benefits is scant at best. Some laboratory and animal studies have indicated that spirulina potentially has antiviral and anticancer effects, boosts the immune system and protects against allergic reactions, but we have no proof of any of this in humans. Be aware that because spirulina is not regulated by the FDA, there's no way of knowing that products are free of contaminants. And protein from spirulina costs about 30 times as much per gram as protein from other sources.
Andrew Weil, M.D.
Source:
Paul Alan Cox et al, "Dietary exposure to an environmental toxin triggers neurofibrillary tangles and amyloid deposits in the brain." Proceedings of the Royal Society B, January 20, 2016. rspb.royalsocietypublishing.org/content/283/1823/20152397