Ammonia in Ground Beef?
I've heard that ground beef used for hamburgers contains ammonia and that it is put there to kill bacteria. Is that true? Is it legal? Safe?
Andrew Weil, M.D. | February 11, 2010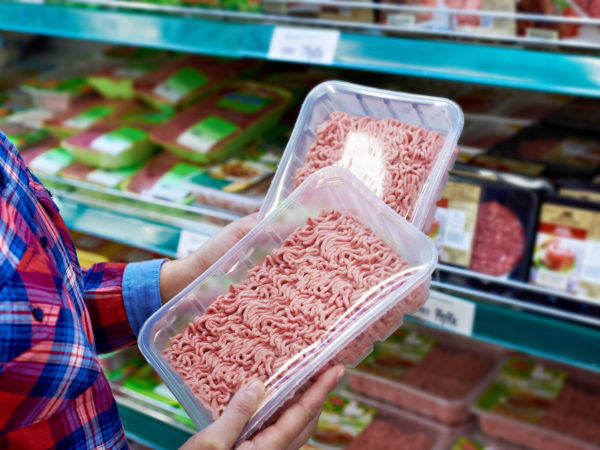 Yes, it is true, and yes, it is legal. But most Americans would be surprised to learn what goes into the hamburgers they eat at fast-food restaurants, the ground meat or prepared patties they buy in the supermarket, and the hamburgers served to youngsters through the federal school lunch program.
In 2009, the New York Times ran two illuminating articles about beef, its processing, and the harrowing flaws in the federal inspection system that is supposed to insure its safety. On December 31, 2009, the Times published a long article about the use of ammonia to destroy E. coli, potentially deadly bacteria that can contaminate meat and that over the years have caused severe illness and many deaths.
First, you have to know that the processed beef that becomes hamburgers now commonly contains fatty trimmings that the Times article said were once relegated to pet food and tallow manufacture by the beef processing industry. In 2001, a South Dakota company found that by injecting beef and beef trimmings with ammonia it could effectively destroy E. coli or at least reduce the bacteria to undetectable levels. (The trimmings harbor more bacteria than the actual meat.) This method was endorsed by the U.S. Agriculture Department (USDA) and now, the Times reported, processed beef from this company, Beef Products, Inc., is used by McDonald's, Burger King, and other fast-food outlets as well as supermarket chains. Nonetheless, in testing for the school lunch program, E. coli and salmonella pathogens "have been found dozens of times" in Beef Products meat, according to records the Times obtained during its investigation.
The ammonia injected as a disinfectant remains in Beef Products' meat, which is used in a majority of the hamburgers sold nationwide. The newspaper's investigation revealed that untreated beef contains ammonia that is "typically about 6 on the pH scale, near that of rainwater and milk." The USDA signed off on a study that raised the pH of the meat to as high as 10 in order to destroy E. coli, but the company's own study noted "potential issues surrounding the palatability of a pH-9.5 product." Whether the ammonia method works to destroy E. coli effectively when only lower pH levels are achieved, is open to question. According to the Times, the FDA has signed off on the use of ammonia in meat, concluding that it is safe when used as a processing agent in foods.
Tomorrow, I'll discuss another investigative article on beef processing and the safety of hamburger meat.
Andrew Weil, M.D.