Is Chlorella Good For Health?
What are your views on chlorella supplements? I would like to know if they're safe, and if so, what health problems they address. Are there any side effects?
Andrew Weil, M.D. | May 24, 2012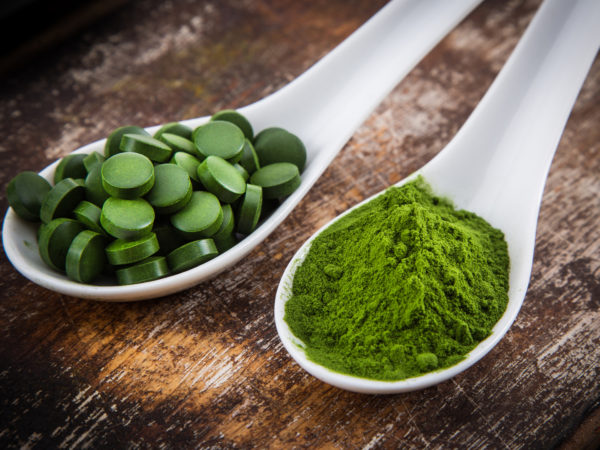 Chlorella is a microscopic, green freshwater organism (a species of green algae) that is aggressively promoted on the Internet for its supposed health benefits. You may have read that it boosts energy, absorbs pesticides from the foods in your diet, fights cancer, eliminates infections, lowers blood pressure and cholesterol levels, cleanses the blood and the digestive system, and regulates blood sugar. I'm afraid there is very little scientific evidence to back up any of these extravagant claims.
Chlorella is cultivated in Japan, where it is also processed and made into tablets and liquid extracts. Investigators have found that dried preparations of chlorella can contain from 7% to 88% protein, 6% to 38% carbohydrate, and 7% to 75% fat. These striking variations stem from differences in the way the crop is cultivated, harvested and processed.
After World War II, chlorella was investigated as a possible commercial food source, and some research suggested that it prevented liver disease in mice, might reduce the side effects of chemotherapy, and might slow the growth of some cancer cells.
Early lab and animal research indicated that extracts of chlorella might have anticancer properties, but we have no evidence today that they can effectively prevent or treat cancer in humans. Nutrients in chlorella may help those who have low levels of certain vitamins or minerals, iron for one.
Chlorella is believed to be safe when taken short-term (up to 8 weeks). We have no studies on the effects of long-term use. More importantly, we have no strong evidence to show that chlorella will do you any good. Its side effects can include diarrhea, nausea, flatulence, green discoloration of the stools and stomach cramping. Chlorella supplements can also cause sun sensitivity; if you take them, be sure to use sunscreen when you go out of doors.
Andrew Weil, M.D.
Source:
Paul Alan Cox et al, "Dietary exposure to an environmental toxin triggers neurofibrillary tangles and amyloid deposits in the brain." Proceedings of the Royal Society B, January 20, 2016. rspb.royalsocietypublishing.org/content/283/1823/20152397