How Dangerous Are PFAS?
I understand that chemicals called PFAS have been found in meats, seafood and even chocolate cake sold in grocery stores. This sounds scary to me. Your thoughts?
Andrew Weil, M.D. | August 8, 2019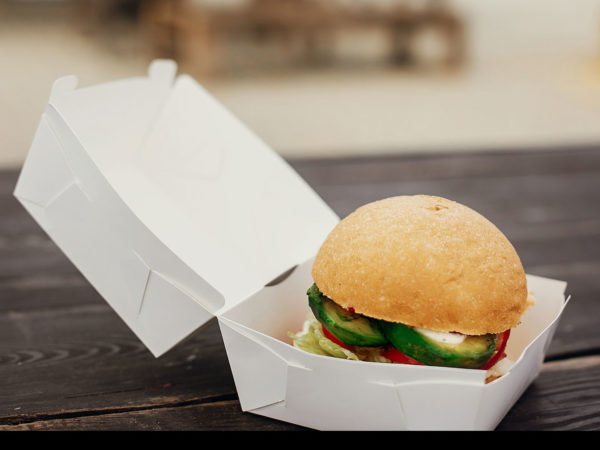 The U.S. Food and Drug Administration (FDA) reported in June (2019) that it found significant levels of PFAS in the products you mention. While that is alarming, be aware that PFAS (per-and polyfluoroalkyl substances) surround us. They're used in a wide variety of consumer products: food packaging, stain- and water-repellent fabrics, nonstick cookware, polishes, waxes, paints and cleaning products, as well as pizza boxes, fast-food wrappers, cosmetics, electronics, furniture, sneakers, carpets, microwave popcorn bags and more. They're also used in manufacturing processes and get into our water supplies from industrial contamination.
PFAS are known as "forever chemicals" because they don't break down in water, air or our bodies. According to the FDA, the PFAS levels found in almost half of the meat and fish samples tested were two or more times higher than the current federal advisory level for any of these chemicals; chocolate cake had even more, and they were also found in some leafy green vegetables. However, the agency said it did not find PFAS in the vast majority of foods tested and that based on levels found in its limited sampling, there was no indication of a food safety risk.
We know from Duke University research published in 2018 that PFAS can adversely affect human health. Duke investigators found that they can cause kidney damage, especially in children. Earlier animal studies have shown that some of these chemicals harm the liver, disrupt the immune and endocrine systems, and have adverse neurobehavioral effects. In addition, a growing body of epidemiological evidence suggests that PFAS may play a role in the development of testicular and kidney cancers, liver malfunction, hypothyroidism, high cholesterol, ulcerative colitis, lower birth weight and size, obesity, hormonal abnormalities, and delayed puberty.
Here's some advice from the Natural Resources Defense Council on what you can do to avoid PFAS:
Ask manufacturers whether their products contain PFAS. You're not likely to see them listed on labels.
Don't use nonstick cookware, Gore-Tex clothing, or personal care products with "PTFE" or "fluoro" ingredients, or textiles made with the original (pre-2000) formulation of Scotchgard.
If you don't need something truly "waterproof," look for coats, hats, boots, and tents labeled "water resistant," which are less likely to be treated with PFAS.
Minimize children's PFAS exposure by avoiding carpets and upholstery treated to be stain- or water-resistant.
Replace ordinary nonstick cookware with stainless steel, cast-iron, glass, or ceramic alternatives
Avoid ordering or heating up food wrapped in grease-resistant paper.
Make popcorn on the stovetop instead of in PFAS-treated microwave bags.
Andrew Weil, M.D.
Sources:
Norman E. Sharpless, "Statement on FDA's scientific work to understand per- and polyfluoroalkyl substances (PFAS) in food, and findings from recent FDA surveys," FDA, June 11, 2019 fda.gov/news-events/press-announcements/statement-fdas-scientific-work-understand-and-polyfluoroalkyl-substances-pfas-food-and-findings
John Stanifer et al, "Perfluorinated Chemicals as Emerging Environmental Threats to Kidney Health: A Scoping Review," Clinical Journal of the American Society of Nephrology, September 13, 2018. DOI: doi.org/10.2215/CJN.04670418