Double Mastectomy Rates Increasing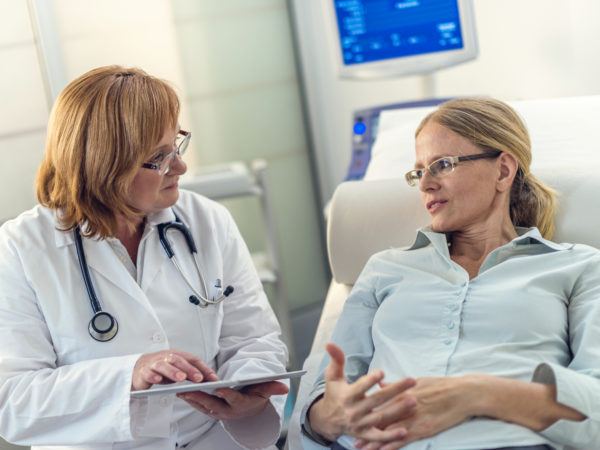 Despite evidence showing that removing both breasts when early stage cancer is found in one offers no survival advantage, an increasing number of women – particularly younger ones – are choosing this surgery. To investigate this trend a research team from the American Cancer Society, Emory University, Dana-Farber Cancer Institute and Brigham and Women's Hospital looked at data from 1.2 million women nationwide who had surgery for breast cancer from January 2004 through 2012. They found that the proportion of women 45 and older who had double mastectomies during this period increased from 3.6 percent to 10.4 percent but saw a larger increase – from 10.5 percent to 33.3 percent – among women age 20-44. The researchers reported that the reasons for this trend are unclear but suggested they might include fear of developing cancer in the opposite breast (a very low risk) or a desire for breast symmetry following reconstruction. While the increase held true throughout the entire U.S., it was surprisingly high – more than 42 percent – in a cluster of five Midwestern states: Nebraska, Missouri, Colorado, Iowa, and South Dakota. Rates of breast reconstructive surgery after cancer also rose during the same period of time but were highest in the northeast, not the Midwest.
My take? This is a puzzling trend given that women with early breast cancer have effective and far less drastic options. For women who don't have hereditary breast cancer, survival rates for early breast cancer are just as high with lumpectomy and preservation of the breast as with mastectomy. The only compelling medical reason to remove both breasts for early breast cancer is a strong family history of the disease and an unequivocal positive test for one of the genetic mutations associated with breast cancer. Research shows that the risk of developing cancer in the opposite breast is less than one percent per year.
Source:
Rebecca Nash et al, "State Variation in the Receipt of a Contralateral Prophylactic Mastectomy Among Women Who Received a Diagnosis of Invasive Unilateral Early-Stage Breast Cancer in the United States, 2004-2012." JAMA Surgery, March 29, 2017, doi:10.1001/jamasurg.2017.0115
Also in this week's bulletin:
Interested in expanding your knowledge on the latest in nutrition, healthful living and integrative medicine from internationally recognized experts including Andrew Weil, M.D., Donald Abrams, M.D., Victoria Maizes, M.D., Clint Woods, and more? Learn more about the 14th annual Nutrition Conference, Nutrition & Health: State of the Science and Clinical Applications, held May 1-3, 2017, at the Arizona Biltmore Hotel in Phoenix, Arizona.