New Treatment For Hair Loss In Women?
Can you tell me whether platelet-rich plasma really helps restore lost hair in women? It sounds almost too good to be true, so I'm wondering how effective it really is.
Andrew Weil, M.D. | January 19, 2016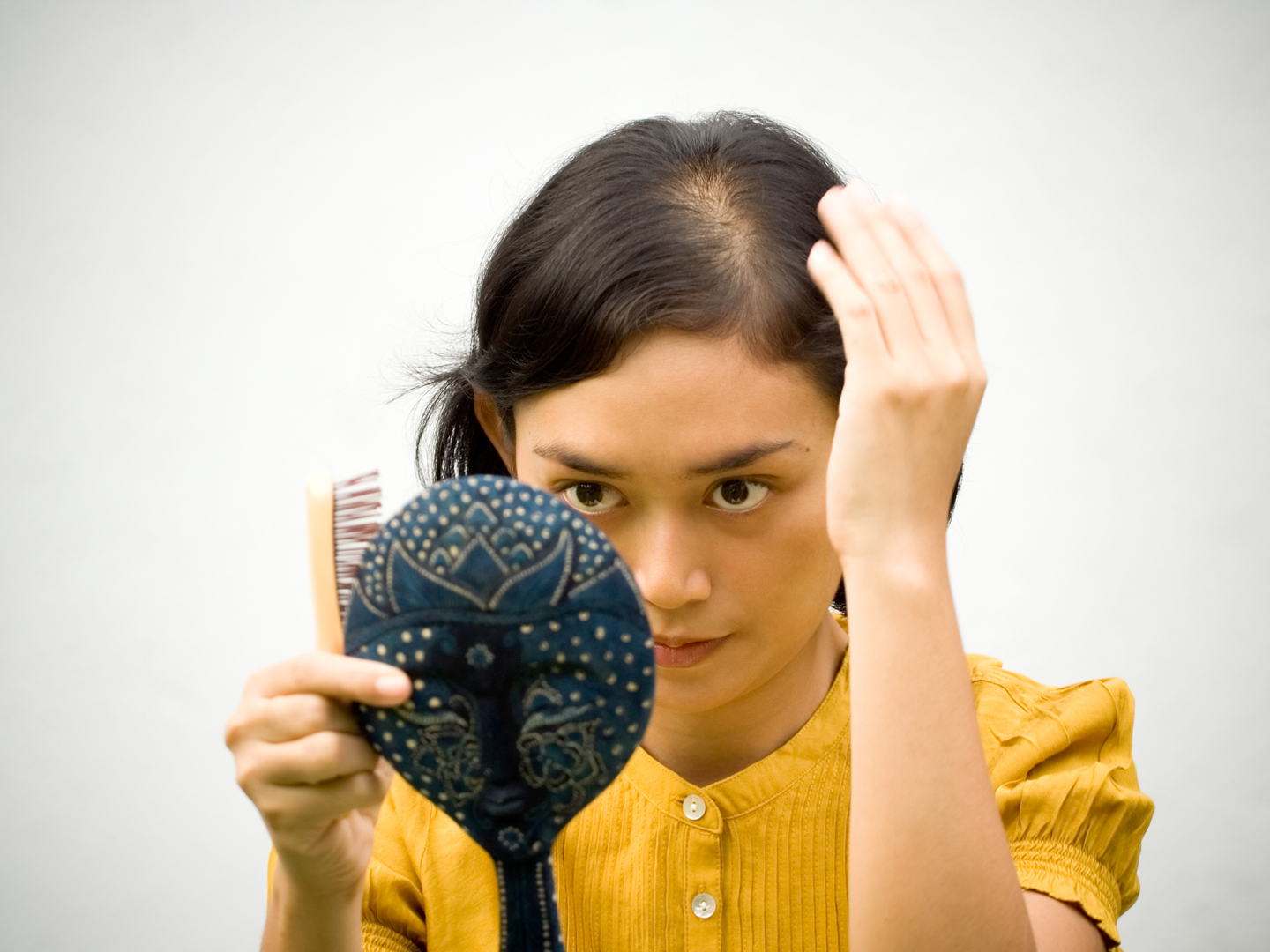 Beginning in midlife many women notice thinning hair. This usually is a sign of a progressive condition known as female pattern hair loss. The problem is hereditary in nature, although hormones are believed to play a role since the thinning tends to coincide with menopause. Unlike men, women don't lose all their hair, but the part may get wider and hair near the temples may recede.
The available treatments for this problem are not entirely satisfactory, and I'm afraid that also applies to the latest entry, platelet-rich plasma (PRP). In that procedure, some of your blood is drawn and then spun in a centrifuge to extract the plasma to which protein may be added. The PRP is then injected into areas of your scalp that has been numbed with an anesthetic. The hope is that the plasma will stimulate some hair regrowth. The treatment takes about an hour and must be repeated periodically, because any new hair that is stimulated to grow will later fall out if treatment stops.
I can't tell you how effective PRP treatment will be for any particular individual. So far, there have been few studies of the procedure and none that compare it with other treatments for hair loss. A pilot study published in 2014 with only 64 men and women taking part concluded that it might result in "some degree" of improvement but called for randomized controlled clinical trials to formally test it. A problem with assessing effectiveness is that different doctors use PRP in different ways.
One claim is that PRP leads to a 20 to 25 percent increase in hair mass. Even if true, that may not be enough to warrant the cost, which based on what I've read can range from $2,500 to $4,000 per year.
You may want to investigate a nutritional intervention for hair loss in women studied in France, using a dietary supplement. Researchers there reported in 2015 that 62 percent of women with hair loss who participated in the study saw an increase in the thickness and density of their hair. In addition, 90 percent of the women found that their hair loss decreased. No such improvements were seen among women in a control group. The supplement contained 460 mg of omega 3 fatty acids, 460 mg of black current oil, plus 5 mg of vitamin E, 30 mg of vitamin C and 1 mg of lycopene. The women in the study took the supplement for six months.
For the record, I have long recommended adding omega 3 fatty acids to your diet and taking supplements of gamma linolenic acid (GLA), found in black current oil and evening primrose oil, to help address hair loss and encourage regrowth. The other ingredients investigated in the French study are safe to take in larger doses than the supplement tested, and are often sold in amounts larger than used in the study.
Yet another new strategy involves the home use of an FDA approved laser comb to help stimulate hair growth. A study published in the January 2014 issue of the American Journal of Clinical Dermatology found a statistically significant difference in hair density in women and men who used the comb compared to those who used a sham device.
Andrew Weil, M.D.
Sources:
G. Schiavone et al, "Platelet-rich plasma for androgenic alopecia: a pilot study." Dermatologic Surgery, September 2014, doi: 10.1097/01.DSS.0000452629.76339.2b
C. Le Floc'h et al,"Effect of a nutritional supplement on hair loss in women." Journal of cosmetic dermatology," March 2015, doi: 10.111/jocd.12127