How To Make Homemade Ginger Tea – Healthy Video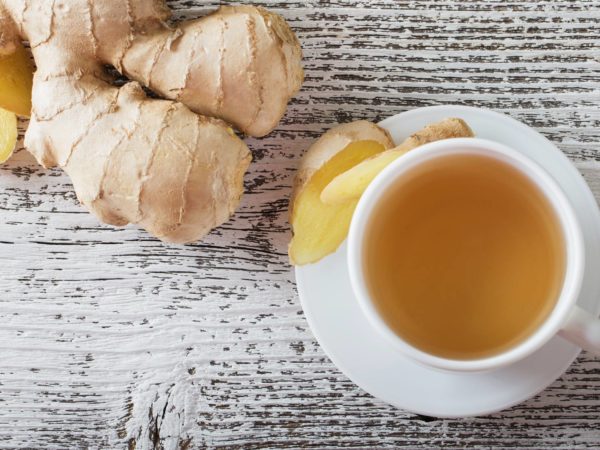 Why Drink Ginger Tea?
Ginger tea – especially homemade ginger tea – is a delicious way to soothe your stomach. Ginger is a natural anti-inflammatory used to relieve a variety of symptoms associated with health concerns such as motion sickness, arthritis, nausea, and bursitis. This herb is particularly prized as a digestive aid – it can strengthen the lining of the upper gastrointestinal tract, and thus protect against parasites and ulcers.
Homemade ginger tea is simple to make – watch our How To Make Healthy: Ginger Tea recipe.
When buying ginger, choose the whole roots that are free of wrinkles – which indicate that are old and dry – and simply peel the skin away from the root. Leftover fresh ginger can be stored in the freezer in a sealed container for up to three months.
You can also get more ginger into your diet through pickled or candied ginger, and ginger syrups.
Healthy Ginger Recipes
Try your ginger in these recipes:
Step By Step: How To Make Healthy Ginger Tea
12 Ounces Boiling Water
1/2 Tsp Freshly Grated Ginger
Honey To Taste, If Desired
Add Ginger To Hot Water
Cover And Steep For 10-15 Min
Strain Ginger
Add Honey (Optional)
Enjoy Your Homemade Ginger Tea!