Honey Ginger Lemonade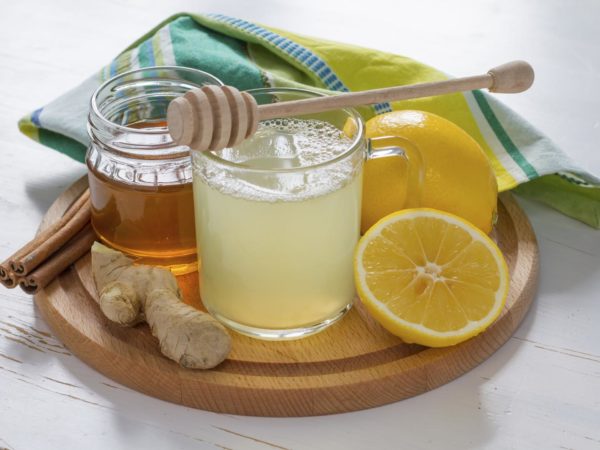 Capture the essence of the summer sun and the natural goodness it brings in this invigorating beverage.
Dr. Weil likes to combine fresh honey from a neighbor with fresh-squeezed lemon juice from trees on his property, and a twist of ginger to add a unique kick to this old-time favorite summer refresher.
Food as Medicine
Consider using local honey to help battle against seasonal allergies – this is good for older children, teens and adults (children younger than 3 may become seriously ill if given honey). Honey's thick coating with the vitamin C in lemons combine perfectly to soothe a sore throat and help address cold symptoms.
Ingredients
1 cup freshly squeezed lemon juice
1/2 cup honey
1/4 cup peeled fresh ginger slices
7 sprigs fresh mint
2 cups purified water
4 cups ice cubes
Instructions
Put the juice, honey, ginger, and 1 chopped sprig of the mint in a large pitcher and stir, pressing the mint and ginger to release flavor.
Add the water and stir until the honey dissolves, then add the ice.
Pour into six 10-ounce glasses and garnish each glass with a sprig of mint and a fancy straw.
Tips from Rosie's Kitchen
Children three years old and younger can become seriously ill from honey, so please don't give them a glass of this lemonade.