Ginger For Arthritis?
I am curious about whether or not there are any benefits to using ginger to treat arthritis. If not, are there any other natural remedies you recommend?
Andrew Weil, M.D. | December 26, 2016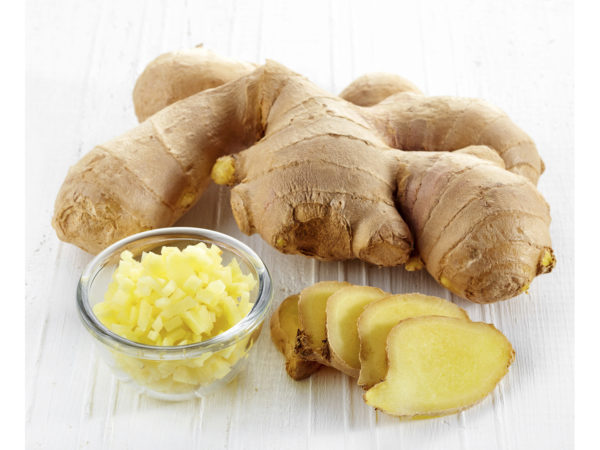 Although ginger (Zingiber officinal) is an anti-inflammatory agent, it is best known for its digestive effects. Drinking ginger ale can help settle an upset stomach, and ginger in any form can help relieve nausea and vomiting. Ginger has been used widely in traditional medicine for reducing inflammation, but studies have been inconclusive regarding its effectiveness for relieving osteoarthritis pain. A 2015 review of 5 placebo-controlled studies concluded that while it seems effective and reasonably safe, more studies are still needed to confirm its benefits.
Instead of (or in addition to) ginger, I recommend turmeric (Curcuma longa), the most effective natural anti-inflammatory agent yet discovered. This culinary spice is a close relative of ginger and is a major ingredient in Indian curries. It is the component that makes curry and American mustard yellow. A study from Italy published in 2010 compared a commercial turmeric formulation with standard medical treatment in 50 patients who had been diagnosed by x-ray with osteoarthritis of the knee. Half the participating patients took the turmeric formulation in addition to receiving standard medical treatment; those in the other group acted as controls and continued to follow their physicians' recommendations. After 90 days, the researchers found a 58 percent decrease in overall reported pain and stiffness as well as an improvement in physical functioning among the patients taking turmeric compared to the controls. Those in the turmeric group were able to reduce their use of non-steroidal anti-inflammatory drugs by 63 percent.
If you like, you can take both turmeric and ginger for osteoarthritis. For this and other inflammatory conditions, take 400 to 600 mg of turmeric extract (tablets or capsules) 3 times per day or as directed on the package. (Look for products standardized for 95% curcuminoids that also contain piperine or black pepper extract, ­­­which increase absorption.) You can also take 2 to 3 grams per day of powdered ginger in divided doses. In addition, foods rich in omega-3 fatty acids such as wild Alaskan salmon and other cold-water fish as well as omega-3 fortified eggs, walnuts or freshly ground flax seed can help reduce inflammation. And try to follow my anti-inflammatory diet. You can find additional recommendations for arthritis treatment here.
Andrew Weil, M.D.
Sources:
E.M. Bartels et al, "efficacy and safety of ginger in osteoarthritis patients: a meta-analysis of randomized placebo-controlled trials." Osteoarthritis Cartilage, January 2015, doi:10.1016/j.joca.2014.09.024
Gianni Belcaro et al, "Efficacy and safety of Meriva®, a curcumin-phosphatidylcholine complex, during extended administration in osteoarthritis patients." Alternative Medicine Review, December 2010.