Turmeric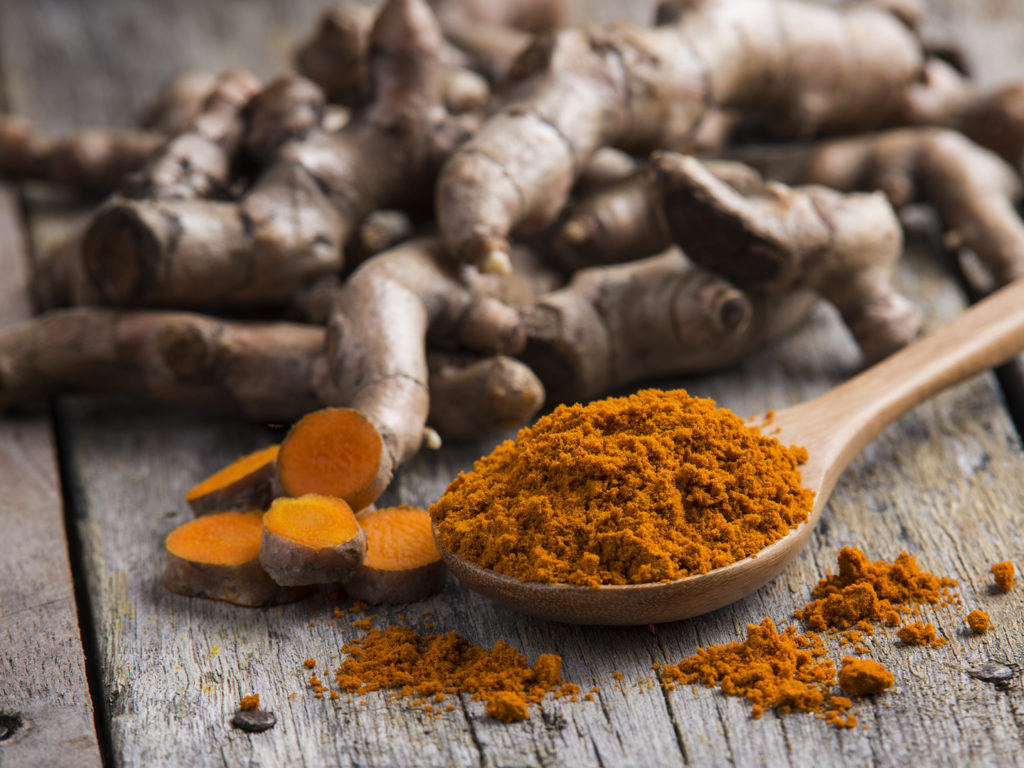 Botanical name: Curcuma longa
Turmeric Information And Description:
(Curcuma longa) The rhizome (underground stem) of Curcuma longa, a member of the ginger family, yields the yellow spice turmeric. It has long been used in India and Asia as an herbal medicine and food and has played an important role in Eastern cultures.
Traders introduced turmeric to Europe in the 13th century, where it was called Indian saffron because it looked similar to the spice saffron. It is responsible for the color of curried dishes and American mustard.
Best Uses For Turmeric:
Research studies are most often focused on the antioxidant and anti-inflammatory properties of turmeric's main active ingredient curcumin (no relation to the spice cumin), which may offer protection against certain cancers, treat arthritis, benefit those with inflammatory bowel disease, reduce blood sugar, and help prevent Alzheimer's disease. Turmeric has been recommended to support liver health, but some research suggests the potential for liver toxicity.
Turmeric can be taken orally to help treat osteoarthritis (OA) and rheumatoid arthritis (RA). Some clinical studies show turmeric extract can improve symptoms of osteoarthritis by reducing pain and improving functionality. It also helps reduce the use of NSAIDs and other pain medications for OA. Other studies suggest that turmeric may reduce symptoms of RA, but more research is needed.
Preliminary studies suggest ingestion of turmeric extract may help stabilize or even prevent colorectal cancer.
Growing evidence suggests that turmeric may help protect against Alzheimer's disease. The main constituent of turmeric, curcumin, appears to block the progression of Alzheimer's disease in mice. Studies of Indian populations, whose diet is rich in turmeric, show that rates of Alzheimer's disease are very low in these groups. More research is needed to confirm or disprove the effectiveness of Turmeric for Alzheimer's disease prevention.
The curcumin found in turmeric may also prevent oxidation of cholesterol, reduce the progression of atherosclerosis, and protect against heart attack and stroke.
Topically, turmeric is used for a variety of skin disorders including ringworm, leech bites, skin inflammation, and bruising. It is also used as an analgesic.
Turmeric is a culinary spice and an important ingredient of curry powder. Turmeric essential oil is used in perfumes and as a color component in many foods.
Turmeric Is Available In:
Turmeric is available in powdered form as a culinary spice, and in tablets and capsules as medicinal extracts. It should be labeled as standardized turmeric extract or the compound, curcumin.