Osteoarthritis Treatments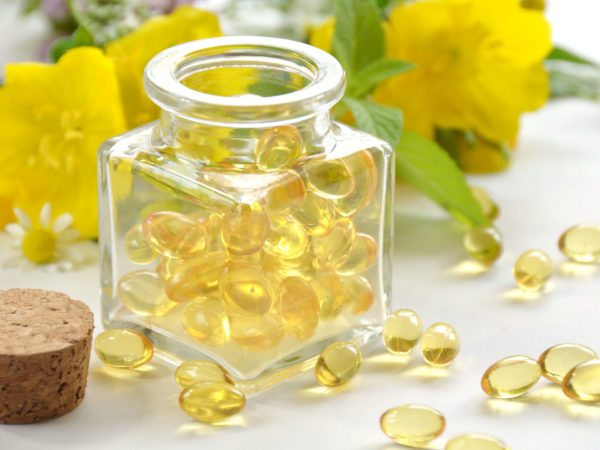 Arthritis refers to an inflammation of a joint or joints in the body. One of the most common types of arthritis is osteoarthritis or "degenerative arthritis." Often described as "wear and tear" arthritis, it affects more than 15 million Americans.
Osteoarthritis follows the breakdown of cartilage in a joint, eventually leading to abnormal bone changes. The role of joints is to provide flexibility, stability, support and protection to the skeleton, allowing movement of limbs and the entire body. Cartilage assists in these functions by coating the ends of the bones. In the early stages of osteoarthritis, the surface of the cartilage becomes swollen, forming tiny crevasses which hinder normal joint functioning. Inflammation may also occur in the synovium, a fluid-filled sac that surrounds the joint and provides nutrients and oxygen to the joint components. As the cartilage loses elasticity, it becomes vulnerable to further damage from repetitive use, which can cause a great deal of pain and swelling. In advanced cases, there is a complete loss of cartilage cushion between the joint and bone, which ultimately limits joint mobility.
Osteoarthritis is not a systemic condition – it does not spread throughout the body, but instead affects only the joint or joints where the deterioration has occurred. The joints most commonly affected are the knees, hips, spine, hands and toes.
Causes & Symptoms Of Osteoarthritis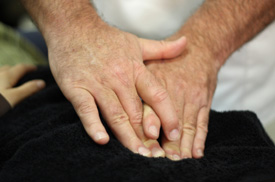 Osteoarthritis can result from trauma or from repetitive use, although there is often no single identified cause. It is typically divided into two broad categories:
Primary osteoarthritis commonly occurs with aging, as the water content in the cartilage increases and the protein portion degenerates.
Secondary osteoarthritis is usually due to another disease or condition, such as repeated trauma, infectious disease, gout or surgery on a joint. Obesity is a frequent contributor, as excess weight puts additional stress on the cartilage, particularly on the joints in the knees and hips.
Symptoms of osteoarthritis include:
Pain in the affected joint(s) after repeated use, especially later in the day.
Swelling, pain and stiffness after long periods of inactivity, such as waking in the morning, that subsides with movement and activity.
Continuous pain, even at rest, is a symptom of advanced osteoarthritis, when there is total loss of cartilage.
In osteoarthritis of the spine, pain can occur in the neck or lower back. If bony spurs develop, the nerves exiting from the spine can be irritated, causing numbness, tingling and severe pain in the back or limbs. Osteoarthritis in the fingers can result in hard bony enlargements, and bunions can form at the base of the big toe if the feet are affected.
The degree of symptoms varies among individuals. Some people become completely debilitated, while others may experience few symptoms despite the severity of their condition. Symptoms may also be intermittent, and some individuals go for long periods of time relatively symptom-free.
Suggested Lifestyle Changes For Osteoarthritis Treatment
Lose weight if you are overweight; it can alleviate excess mechanical stress on the affected joint(s).
Avoid intense activities that injure or strain the joint cartilage.
Exercise. This can actually be beneficial as long as it is performed at a level that does not stress the affected joint(s). Strengthening surrounding muscles will support and protect the joint, and physical activity helps improve and maintain joint mobility and aids weight-reduction efforts. The safest activities are swimming, stationary cycling and light weight training – which put little stress on the joints.
Nutrition & Supplements For Osteoarthritis
Dietary changes may help alleviate or reduce the pain associated with osteoarthritis. Research has shown that foods rich in omega-3 fatty acids and the spices ginger and turmeric may help reduce inflammation. Foods rich in antioxidants – plentifully found in most vegetables and fruit – may help reduce tissue damage from inflammation.
Eat oily fish such as salmon, or try another source of omega-3 fatty acids such as walnuts or freshly ground flax seed daily.
Regularly use ginger and turmeric. Ginger tea is a good example.
Eat generous amounts of organically grown vegetables and fruit every day.
The following are nutrients, botanicals and other compounds that Dr. Weil often recommends for joint health:
Glucosamine sulfate. Glucosamine sulfate provides the joints with the building blocks they need to help repair the natural wear on cartilage caused by everyday activities. Specifically, glucosamine sulfate provides the raw material needed by the body to manufacture a mucopolysaccharide (called glycosaminoglycan) found in cartilage. Supplemental sources are derived from shellfish. Taken in supplement form, glucosamine may help improve the maintenance of healthy cartilage with an enhanced deposition of glycosaminoglycan.
Chondroitin. Chondroitin protects the cartilage and attracts fluids that give the tissue its shock absorbing quality.
Evening primrose oil. A source of gamma-linolenic acid (GLA) which may help maintain healthy joints by modifying inflammation.
Herbs and spices. Ginger, holy basil, turmeric, green tea, rosemary, scutlellaria and huzhang all have naturally occurring anti-inflammatory compounds known as COX-2 inhibitors.
Omega-3 fatty acids. Containing primarily EPA and DHA, which have been shown in studies to help maintain bone health and flexibility.