Are Glucosamine Supplements Worthwhile?
I was about to buy glucosamine and chondroitin for my arthritis aches when I heard about a new study that found they do no good. What do you suggest instead?
Andrew Weil, M.D. | May 25, 2006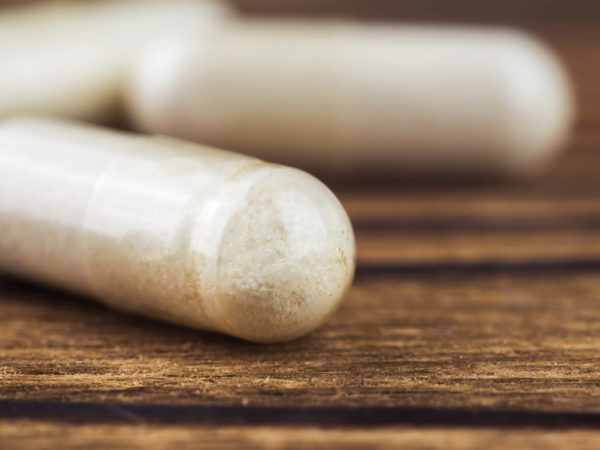 A study published in the February 23, 2006, issue of the New England Journal of Medicine concluded that, overall, glucosamine and chondroitin didn't relieve knee pain among the osteoarthritis patients participating. However, the study also showed that the chondroitin and glucosamine supplements did help patients with moderate to severe knee pain, and there were other positive findings. I'm afraid that news coverage of the study results failed to explain the results adequately.
A total of 1,583 participants were enrolled in the 24-week study, sponsored by the National Center for Complementary and Alternative Medicine and the National Institute of Arthritis and Musculoskeletal and Skin Diseases. The patients were divided into five groups. One group got 1,500 mg of glucosamine supplements, the second received 1,200 mg of chondroitin, a third got the combination of glucosamine and chondroitin, a fourth group took 200 mg of the drug Celebrex and the fifth group got a placebo.
Results showed that Celebrex helped but that glucosamine supplements alone, chondroitin alone and the combination of the two supplements did not. However, patients with moderate to severe knee pain had more relief from the supplement combination than did comparable patients who took the placebo. The study showed that among these patients, 79 percent of those who took both supplements reported relief compared to 54 percent of comparable patients in the placebo group.
The combination of glucosamine and chondroitin for arthritis treatment was popularized by Jason Theodosakis, M.D., in his book "The Arthritis Cure" first published in 1997 and revised in 2004. On his Web site (www.drtheo.com) Dr. Theodosakis has expressed disappointment with news reporting on findings from the just-published study. For example, looking at subjects with moderate to severe pain, the results showed that glucosamine and chondroitin provided more relief than Celebrex in 12 out of 14 outcome measures (effects on pain, swelling and other arthritis symptoms). Overall, the glucosamine chondroitin combination was 50 percent better compared to placebo than Celebrex was.
Over the years, glucosamine and chondroitin have helped millions of arthritis patients. Despite the inappropriate negative headlines this study's findings received, I would recommend that you try the supplement combination. Chances are, you'll find it helps.
Andrew Weil, M.D.
Read more information about glucosamine and chondroitin.