Reproductive Life And Women's Hearts?
Is it true that the shorter the time between when a woman first begins to menstruate and when she reaches menopause, the greater her risk of heart problems and that the longer this time, the higher the risk for dementia?
Andrew Weil, M.D. | October 16, 2020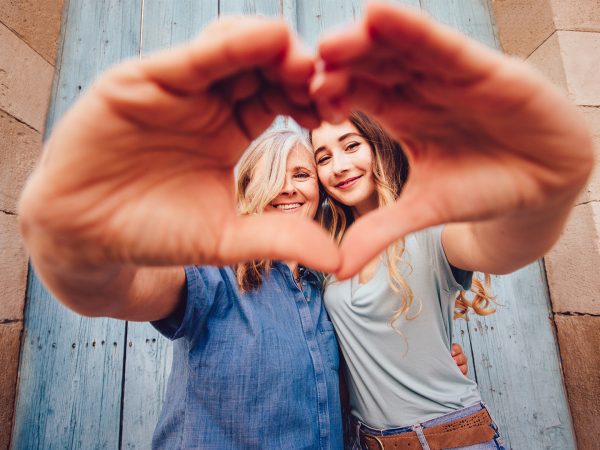 Some new research suggests that both are true. A study from Australia looked at data from 12 studies that included nearly 308,000 women who were healthy at menopause and found that those whose average reproductive life span – from the onset of menstruation to menopause – was less than 30 years had a 71 percent higher than normal risk of heart disease, heart attack or stroke after menopause.
The study's senior author, Gita D. Mishra, a professor of epidemiology at the University of Queensland, said this new finding is an association that doesn't prove causation "and that in any case, the absolute increase in risk is small." Even so, she noted that women can act on this information, especially if they are at risk of cardiovascular disease. They can reduce their risks by maintaining a healthy weight, staying physically fit and monitoring their glucose and blood pressure levels, she wrote.
Another study, from Germany, found that women whose reproductive lives were longer than usual had a higher risk for dementia in old age than those with a shorter reproductive life. That study included 1,364 women who were followed between 1968 and 2012. The investigators reported that 24 percent of these women whose reproductive period lasted 38 years or longer developed dementia compared to only 16 percent of women whose reproductive period lasted 32.6 years or less.
These new findings from the University of Gothenburg reveal that the risk for dementia and Alzheimer's disease appears to increase successively for every additional year that a woman remains fertile. The association was greatest for those whose dementia occurred after age 85, and the effect was most strongly associated with age at menopause. Study leader Jenna Najar, M.D., said the results may explain why women have a higher risk for developing dementia and Alzheimer's disease than men after age 85, and "provide further support for the hypothesis that estrogen affects the risk of dementia among women."
The researchers noted that the results seen persisted after they adjusted for other factors that can influence dementia, such as educational attainment, physical activity, BMI, smoking, and cardiovascular disease. On the other hand, no association was seen between dementia risk and the age when the women began menstruating, the number of their pregnancies, duration of breastfeeding, or estrogen taken via hormone replacement therapy (HRT) or oral contraceptives. The researchers noted that several studies have investigated how estrogen in the form of HRT affects dementia risks. Some showed that the risk falls and others that it rises, especially in women who take estrogen late in life.
Andrew Weil, M.D.
Sources:
Shiva R. Mishra et al, "Association Between Reproductive Life Span and Incident Nonfatal Cardiovascular Disease A Pooled Analysis of Individual Patient Data From 12 Studies," JAMA Cardiology, September 16, 2020, doi:10.1001/jamacardio.2020.4105
Jenna Najar et al, "Reproductive period and dementia: A 44‐year longitudinal population study of Swedish women." Alzheimer's & Dementia, September 17, 2020, DOI: 10.1002/alz.12118