Can Noise Cause Infertility?
I heard that noise at night can affect a man's fertility. Is this true? Are women affected?
Andrew Weil, M.D. | August 29, 2017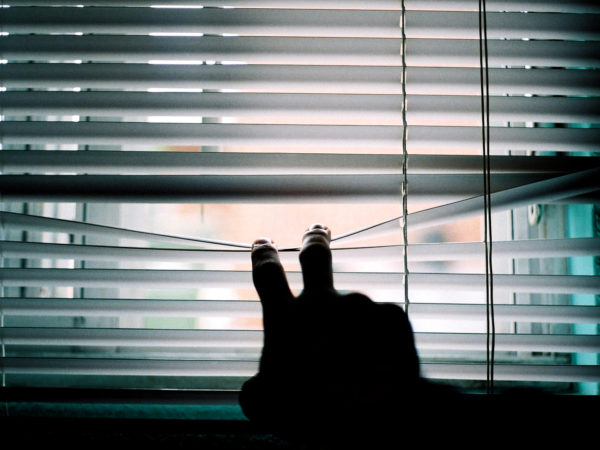 An investigation performed in South Korea suggests that long-term exposure to the amount of noise coming from a suburban street or an air conditioner at night can lead to infertility in men. We know that loud noise can affect health by damaging hearing, interfering with sleep, raising blood pressure and causing headaches. Constant low-level noise is also troublesome. It can cause stress, raise blood pressure and cholesterol levels, increase risk of heart disease, and impair immunity. Research has also linked exposure to noise during pregnancy with premature birth, spontaneous abortion and congenital malformations in babies.
The authors of the Korean research note that previous studies have shown that noise exposure can affect male fertility in animals. Their report is the first to suggest that it can also do so in men.
The researchers analyzed health insurance information on 206,492 men aged 20 to 59 after calculating levels of noise exposure in their neighborhoods using national noise information data. Over the course of 8 years, 3,293 of the men were diagnosed with infertility. The investigators reported that this risk was significantly higher among men exposed to nighttime noise 55 decibels or louder, which is equivalent to normal sounds from a suburban street or an air conditioner.
Coincidentally, a new study from Denmark has linked living near a noisy road with chances that becoming pregnant will take between six and 12 months. (Typically, about 80 percent of women trying to get pregnant do so within six menstrual cycles.) The Danish researchers reported that it isn't clear whether traffic noise affects women or men. They noted that sleep disturbance has been associated with decreased fertility in women and lower semen quality in men and that some research has shown that consistent noise from air traffic can disrupt ovulation.
The researchers analyzed data on 65,201 women who reported using computer assisted telephone interviews on the time it took them to get pregnant. The data collected from the women was used only if information was also available on traffic noise where they lived. The study found that every additional 10 decibels of extra traffic noise near a woman's home appeared to have increased chances by five to eight percent that it took her six months or longer to get pregnant. This occurred even after the researchers took into account other factors that might play a role, such as economic status and air pollution.
Bear in mind that the actual effect of noise on fertility seen in these studies was small. And because both studies were observational, neither proved cause and effect. Still, these are interesting observations that we're likely to learn more about over time.
Andrew Weil, M.D
Sources:
Kyoung-Bok Min, Jin-Young Min. "Exposure to environmental noise and risk for male infertility: A population-based cohort study." Environmental Pollution, July 2017, DOI: 10.1016/j.envpol.2017.03.069
Jeppe Schultz Christensen et al, "Exposure to residential road traffic noise prior to conception and time to pregnancy." Environment International, September 2017, doi.or/10.1016/j.envint.2017.05.011