Hysterectomy Health Risks?
I've been advised to have a hysterectomy, but I've just heard it is associated with developing heart disease. Can you tell me how high this risk is?
Andrew Weil, M.D. | April 17, 2018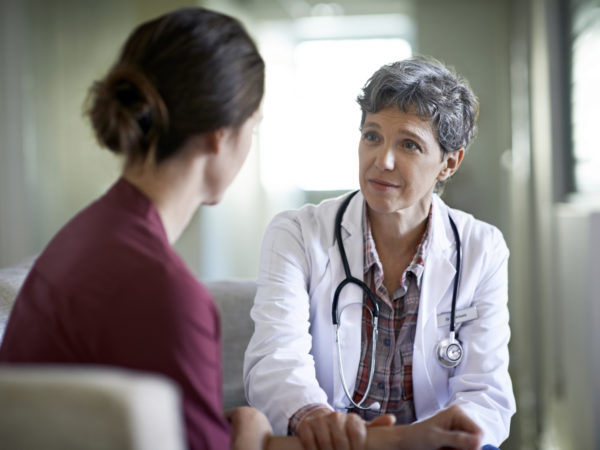 You're referring to findings from the Mayo Clinic showing that a hysterectomy can lead to increased risk of several cardiovascular conditions. We've long known that when a woman's ovaries are removed in the course of a complete hysterectomy, her risks of heart disease and stroke can increase dramatically. A study published in 2009 showed that when ovaries were removed from women under age 50, these risks nearly doubled, and the risk of death before age 50 increased by 40 percent.
The Mayo Clinic study published in December 2017 showed that the risk of long-term cardiovascular disease also increases after a hysterectomy even when the ovaries are not removed, especially among women who have the surgery before the age of 35. The research showed that hysterectomy can lead to a 14 percent increased risk of high cholesterol, a 13 percent increased risk of high blood pressure, an 18 percent increased risk of obesity, and a 33 percent increased risk of coronary artery disease. Women under the age of 35 had a 4.6 fold increased risk of congestive heart failure and a 2.5-fold increased risk of coronary artery disease. These risks weren't seen in women who had hysterectomy after the age of 50.
To arrive at these conclusions the researchers followed 2,094 women in Olmsted County, Minnesota who had hysterectomies between January 1, 1980 and December 31, 2002. In all these cases, the ovaries were not removed. The women were age-matched with women who lived in the same county at the time who had not had a hysterectomy or ovarian removal. None of the women had cardiovascular or metabolic conditions when they entered the study. During the following years, the researchers compared the heart health of the women who had hysterectomies with those who had not and observed that those who had the operations had increased cardiovascular and metabolic risks.
Study leader Shannon Laughlin-Tommaso, M.D., noted that hysterectomy is the second most common gynecologic surgery and that most are done for benign conditions "because most physicians believe that this surgery has minimal long-term risks."
The benign conditions for which hysterectomy usually is done include uterine fibroids (the most frequent reason), endometriosis, prolapse of the uterus and pelvic pain. The new findings suggest that women and their doctors should "consider nonsurgical alternative therapies" for fibroids, endometriosis and prolapse, the researchers wrote.
Andrew Weil, M.D.
Source:
Shannon K. Laughlin-Tommaso et al, "Cardiovascular and metabolic morbidity after hysterectomy with ovarian conservation." Menopause, December 2017; 1 DOI: 10.1097/GME.0000000000001043