Does Hysterectomy Affect Mental Health?
Is it true that having a hysterectomy can lead to mental health problems for women?
Andrew Weil, M.D. | November 29, 2019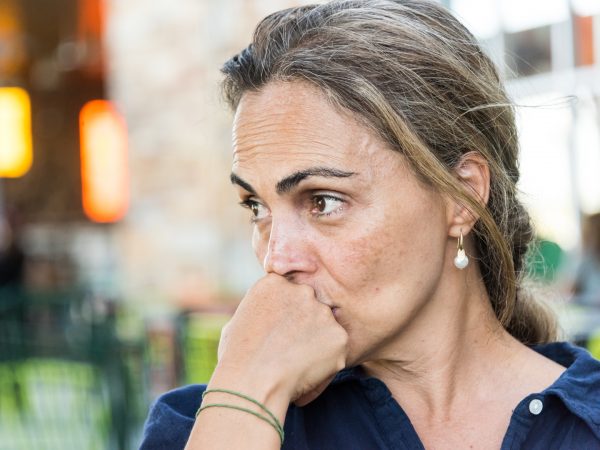 Research from the Mayo Clinic published in August (2019) found that hysterectomy – the removal of a woman's uterus – appears to pose a risk of long-term mental health issues. Another Mayo Clinic study looked at mental health problems that may lead some women to have their ovaries removed even though no medical need for the procedure exists.
The first investigation was based on a review of the health records of 2,094 women who underwent hysterectomies between 1980 and 2002. In these cases, the uterus was removed but not the ovaries. The researchers found an increased risk of 6.6 percent for depression and 4.7 percent for anxiety among these women compared to their peers over 30 years of follow up. The study also found that the risk of depression was 12 percent higher among women who had hysterectomies between the ages of 18 and 35.
Study leader Shannon Laughlin-Tommaso, M.D., an OBGYN, said the new results show that removing the uterus "may have more effect on physical and mental health than previously thought. Because women often get a hysterectomy at a young age, knowing the risks associated with the procedure even years later is important." She added that several treatments for benign gynecological conditions are available that would allow women to avoid hysterectomy and ought to be considered before resorting to the surgery – this is especially important for young women.
The second study investigated mental health issues that may prompt a woman to have her ovaries removed in the course of a hysterectomy even when there's no medical reason to do so. The researchers reported that study results from 2016 showed a higher frequency of depression, anxiety, and substance abuse among women who opted for removal of ovaries. In 2017 the Mayo Clinic reported an association between adverse childhood or adult experiences and ovary removal. In the new study, the researchers identified a number of psychiatric conditions associated with this surgery. These included bipolar disorder, anxiety, schizophrenia, and personality disorders among others. The research showed that while mood and anxiety disorders were the most frequently cited, the strongest associations were with personality disorders and unexplained physical symptoms not related to underlying health problems.
Unnecessarily removing a woman's ovaries can have detrimental effects on her health, including dramatically increased risks of heart disease and stroke.  A study published in 2009 showed that when ovaries were removed from women under age 50, these risks nearly doubled compared to women who did not have the surgery, and the risk of death before age 50 increased by 40 percent.
A related Mayo Clinic study, published in December 2017, showed that the risk of long-term cardiovascular disease increases after a hysterectomy even when the ovaries are not removed, especially among women who have the surgery before the age of 35. The research showed that hysterectomy can lead to a 14 percent increased risk of high cholesterol, a 13 percent increased risk of high blood pressure, an 18 percent increased risk of obesity,  and a 33 percent increased risk of coronary artery disease.
Andrew Weil, M.D.
Sources:
Walter A. Rocca et al, "Mental health conditions diagnosed before bilateral oophorectomy." Menopause, August 30, 2019, DOI: 10.1097/GME.0000000000001413
Shannon Laughlin-Tommaso et al, "Long-term risk of de novo mental health conditions after hysterectomy with ovarian conservation: a cohort study." Menopause, August 30, 2019, doi: 10.1097/GME.0000000000001415