Can Men's Underwear Affect Fertility?
I've been trying to get pregnant with no luck so far. I read that men's underwear being too tight can affect sperm quality, but my husband thinks that's ridiculous. What's your view?
Andrew Weil, M.D. | September 6, 2018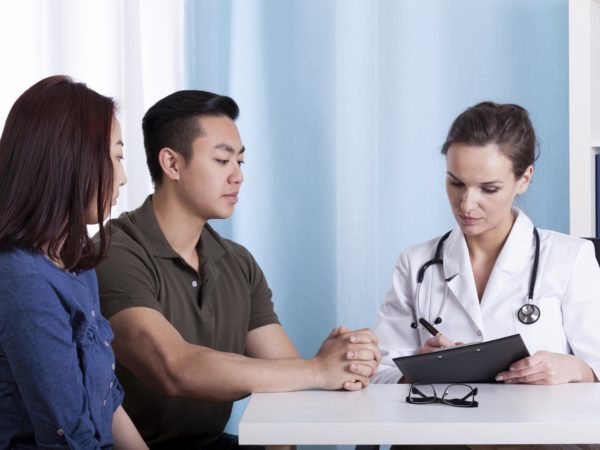 We know that heat adversely impacts sperm quality. I've reported on this site about a study showing that the heat from laptop computers placed on men's laps can, within 15 minutes, increase scrotal temperature enough to damage sperm. The latest research on this subject, from the Harvard T.H. Chan School of Public Health, found that men who wear boxer shorts have higher sperm concentrations and lower levels of follicle-stimulating hormone (FSH) than men who wear briefs, bikinis and other types of tight underwear. The Harvard researchers suggested that levels of this hormone, which stimulates sperm production, rise in order to compensate for decreased sperm counts and concentration resulting from increased scrotal temperatures.
The researchers recruited men between the ages of 18 and 56 who were among couples seeking infertility treatment at Massachusetts General Hospital between 2000 and 2017. Each man provided a blood and semen sample and completed a questionnaire about underwear preferences, diet and exercise during the previous three months. Results showed that 53 percent of the men wore boxers and tended to be younger, slimmer and more likely to take hot baths or Jacuzzis than the men who wore tighter underwear. The men wearing boxers had 25 percent higher sperm concentration, 17 percent higher total sperm count, 33 percent more motile sperm in a single ejaculate, and 14 percent lower FSH levels than men who wore other types of underwear. These differences remained even after the researchers adjusted for factors including body mass index (BMI), physical activity, hot baths and Jacuzzis, and smoking.
Other than lower FSH levels in the men wearing boxer shorts, the researchers saw no significant differences in reproductive hormones and no damage to sperm DNA. The team also found that the adverse effect of tighter underwear on sperm quality remained but was no longer significant when they adjusted for FSH levels. This finding suggests that damage to sperm concentration and sperm count linked to tighter underwear could be responsible for the change in FSH levels. In other words, FSH levels rose to compensate for the effects of heat on sperm production.
Because the study participants were attending a fertility center, it may not be possible to generalize the findings to all men. But compared to the World Health Organization's reference standards, the men in the study tended to have good semen quality. These new findings do not prove cause and effect, only an association between differences in semen quality and FSH levels and men's underwear. The investigators said other factors such as the type of trousers and underwear fabric also could affect results.
None of this means that your husband's choice of underwear is responsible for your inability to become pregnant, but it is an easy possibility to test.
We know from research published in 2017 that sperm counts among men in developed countries declined by nearly 60 percent from 1973 to 2011 and that the downward spiral is continuing. That study didn't delve into the causes of the declines, but a number of possibilities have been suggested: exposure to pesticides, BPA, and other chemicals, smoking, stress, obesity and even climate change. You can learn more about fertility problems here.
Andrew Weil, M.D.
Source:
Lidia Mínguez-Alarcón et al, "Type of underwear worn and markers of testicular function among men attending a fertility center." Human Reproduction, August 8, 2018; DOI: 10.1093/humrep/dey259