An Herbal Solution to Baldness?
Is saw palmetto safe to use for male pattern baldness? If so, what dose? I've read that some products provide up to 1,500 mg, which seems excessive. Do other herbs and supplements like nettle root, pumpkin seed, Pygeum africanum, and zinc help?
Andrew Weil, M.D. |April 24, 2008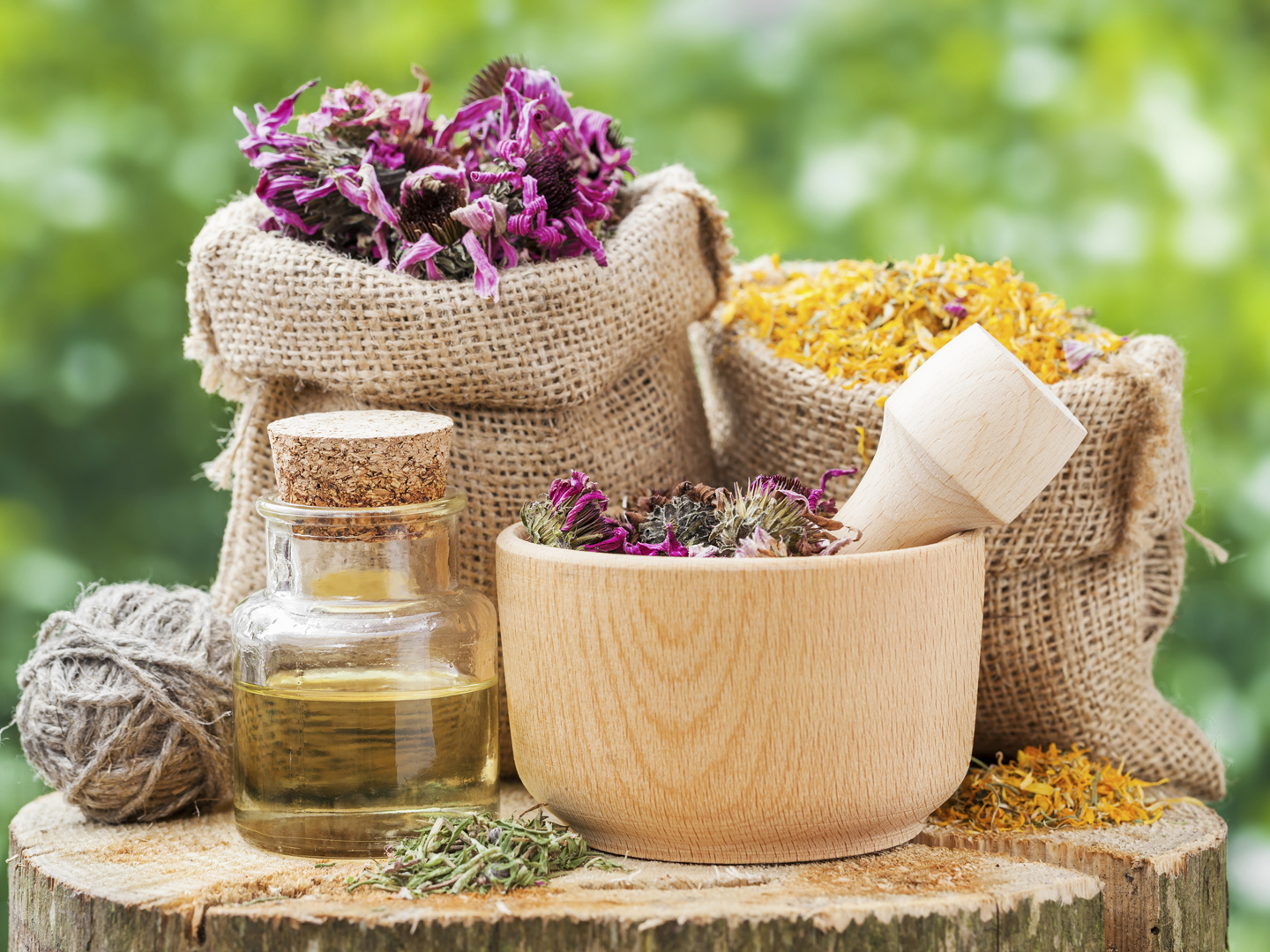 Saw palmetto (Serenoa repens) is a small berry-bearing palm tree native to the coastal region of the southeastern United States. I recommend taking a standardized extract of the berries (160 mg twice a day) to address benign prostatic hyperpasia (BPH), the enlargement of the prostate that often develops in men over the age of 50.
I've read a few reports that saw palmetto can promote hair growth in men. Some people even recommend squeezing out the contents of saw palmetto soft gel capsules and rubbing it into the scalp. I think the effect, if any, is modest.
However, James A. Duke, Ph.D., a leading authority on healing herbs and author of The Green Pharmacy, explains that saw palmetto may promote hair growth because it inhibits conversion of the male sex hormone testosterone to dihydrotestosterone (DHT). DHT is involved in prostate enlargement and also plays a role in the destruction of hair follicles that leads to male pattern baldness. In Dr. Duke's Essential Herbs, he says he has collected a number of uncontrolled case studies suggesting that saw palmetto triggers hair regrowth. Dr. Duke recommends the same dose that I recommend for BPH.
In "The Green Pharmacy," Dr. Duke lists several other herbs that might help prevent hair loss:
Licorice (Glycyrrhiza glabra), which also prevents conversion of testosterone to DHT. Dr. Duke suggests adding licorice to your shampoo.
Rosemary (Rosmarinus officinalis), which may encourage hair growth by stimulating circulation when mixed with an oil and rubbed into the scalp. Dr. Duke noted that naturopaths often suggest nightly scalp massage with one part rosemary oil and two parts almond oil.
Danshen (Salvia miltiorrhiza) and sage (Salvia officinalis), which Dr. Duke says have the reputation of preventing hair loss and retaining hair color. He suggests adding a few teaspoons of sage tincture to your shampoo.
In his book,Dr. Duke mentions stinging nettle (Urtica dioica) for baldness prevention in those with thinning hair. The source he cites is Rudolf Fritz Weiss, M.D., a German herbal physician and author who recommends tincture of nettle. Duke says that he knows of no research supporting this recommendation but respects Weiss. Dr. Duke includes sesame seeds, horsetail and safflower as additional possibilities.
I know of no evidence suggesting that pumpkin seed, pygeum (Pygeum africanum), or zinc is useful. And I know of no other herbs or supplements that would help.
Andrew Weil, M.D.