Menstrual Migraines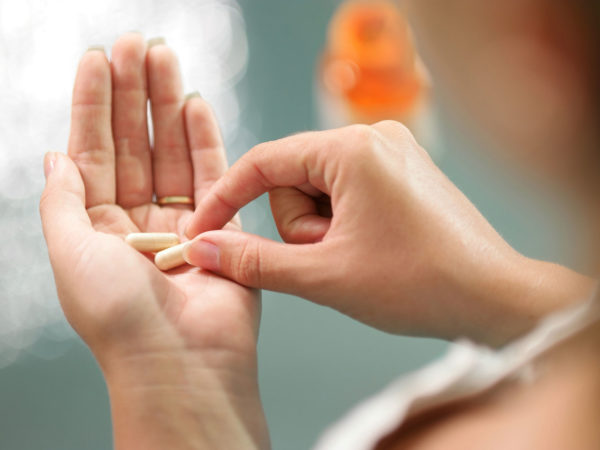 What Are Menstrual Migraines?
Migraine headaches that occur between two days before and three days after the onset of menstruation during at least two consecutive menstrual cycles are considered menstrual migraines. They affect 60 percent of women who suffer from migraines. A study from the UK, published in 2004, showed that these headaches are 71 percent more likely to occur during the two days before menstruation begins.
What Are The Symptoms Of Menstrual Migraines?
Menstrual migraines tend to be more severe, longer lasting and harder to treat than migraines that occur at other times of the month. Like all migraines, they occur on one side of the head and may be accompanied by nausea, vomiting, and sensitivity to bright light and sounds. Most are not accompanied by aura.
What Are The Causes Of Menstrual Migraines?
Declining levels of the hormones estrogen and progesterone just prior to menstruation are considered responsible for menstrual migraines.
Prevention Of Menstrual Migraines
If your menstrual cycle is regular, you may be able to prevent a headache by taking one of several medications starting a day or two prior to the expected onset of your period and continuing for up to two weeks after. These include nonsteroidal anti-inflammatory drugs such as aspirin or ibuprofen (550 mg twice a day) or Frova (frovatriptan). This last finding came from a study with 443 women sponsored by the manufacturer of Frova. Among women who took the drug twice a day, 59 percent no longer experienced menstrual migraines, and taking it once a day reduced occurrence of the headaches by 48 percent.
If these drugs don't help, estrogen replacement in the form of pills (0.5 mg tablet twice a day) or a skin patch may be recommended. According to the National Headache Foundation, the preferred form of estrogen is Estradiol. If you're on birth control pills, taking them daily for three to six months, rather than 21 days a month, is a strategy that reportedly has been used successfully in Europe.
Supplemental magnesium and several other drugs may be recommended to help prevent menstrual migraines. These include beta blockers, anticonvulsants, calcium channel blockers, and antidepressants. Monthly injections of a calcitonin gene-related peptide monoclonal antibody may be recommended if other approaches to migraine prevention don't help.
Conventional Treatment Of Menstrual Migraines
Treatment of menstrual migraines is similar to the treatment of migraines that occur at other times of the month. Of the several triptan drugs used, studies have shown that rizatriptan (Maxalt) is the most effective for menstrual migraines. One study found that two hours after taking this drug, 63 percent of patients were pain free. Sumatriptan (Imitrex) is almost as effective. 
What Does Dr. Weil Recommend For Menstrual Migraines?
Before seeking a prescription for Frova to prevent menstrual migraines, Dr. Weil recommends taking the herb butterbur (Petasites hybridus). In a study published in December 2004 in the journal Neurology, taking two 75mg tablets of butterbur extract resulted in an average of 48 percent fewer headaches compared to 26 percent among women who received a placebo. When buying butterbur, be sure to choose extracts guaranteed to be free of pyrrolizidine alkaloids (PAs), compounds that are toxic to the liver. Take the supplement with meals.
Dr. Weil also suggests trying to identify and eliminate dietary triggers, as well as taking high-dose vitamin B2. A Belgian study published in the February 1998 issue of Neurology found that 400 mg of B2 daily reduces the frequency and duration of migraines. You'll need a doctor's prescription to get that dosage. Biofeedback can also help.
Source:
K. Maasumi et al, "Menstrual Migraine and Treatment Options: Review," Headache, February 2017, doi:10.1111/head.12978