Migraine Headaches With Aura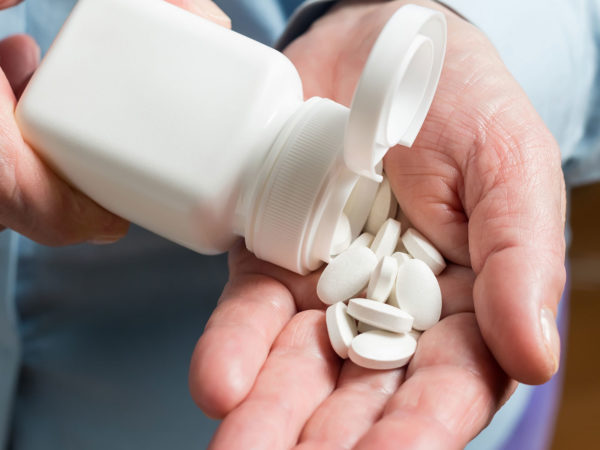 What Are Migraine With Aura Headaches?
About one quarter of people who have migraine headaches experience aura, a series of visual and sensory changes that usually precede the headache. Auras can range from seeing flashes of light, black dots and zig zags to tingling numbness on one side of the body, or an inability to speak clearly. According to the American Headache Society, in more than 90 percent of all cases, the aura is visual. It begins shortly before or during a migraine and can last from five minutes to an hour.
Migraines with aura are triggered by many of the same factors that lead to migraines without aura – stress, certain medications, hormonal fluctuations in women and sensitivity to certain foods. Those include aged cheeses and processed meats (particularly pepperoni and hot dogs); peanuts; bread and crackers containing cheese plus any strong-flavored cheeses; broad beans, peas, and lentils; as well as beverages containing caffeine and chocolate. Wine is another culprit (red usually is more problematic than white). Fermented foods including soy sauce and miso have been implicated, as have some fish including sardines, anchovies, and pickled herring. Other foods linked to migraines include avocados, bananas, citrus fruits, figs, raisins, red plums, and raspberries.
Patients who have migraine with aura have twice the normal risk of ischemic stroke, which is caused when a blockage in a blood vessel in the head interrupts blood supply to an area of the brain. While twice the risk may seem high, the normal risk of these strokes in young people is very low (fewer than 20 per 100,000 people per year). The risk of stroke among women who have migraine with aura and take contraceptives containing estrogen rises to six times normal; it increases to nine times normal among women who take these contraceptives and also smoke.
What Are The Causes Migraine With Aura Headaches?
Aura is caused by the electrical impulses of nerve cells in the brain.
Prevention Of Migraine With Aura Headaches
Aura can be treated with 400 to 500 mg of magnesium taken at its onset or used daily in order to prevent it. Vitamin B2 (riboflavin) at a dose of 200-400 mg can be taken daily for prevention as well. Drugs used to prevent migraine can also help prevent aura. (See "Prevention" section of Migraine Headaches Without Aura entry).
Treatment Of Migraine With Aura Headaches
Treatment for migraines with aura is often the same as treatment for migraines without aura. For full information see the "Treatment" section of theMigraine Headaches Without Aura entry on this site.
For more in-depth information on migraine headaches, and Dr. Weil's recommendations, check out our Migraine Headaches Without Aura article.
Source:
Deborah Tepper, M.D., "Aura with Headache," American Headache Society, americanheadachesociety.org/wp-content/uploads/2018/05/Aura-With-Headache-June-2014.pdf