Eyestrain Headaches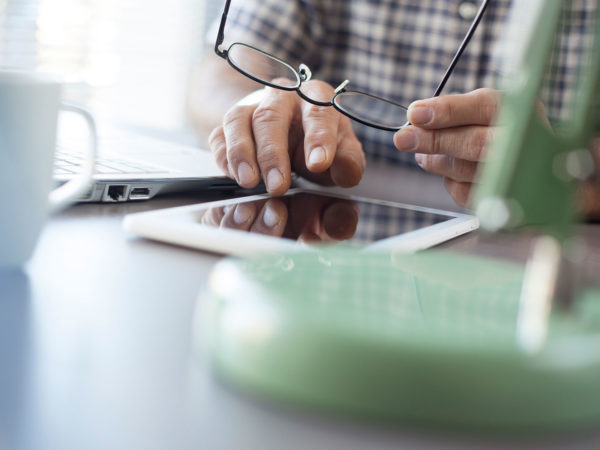 What Is An Eyestrain Headache?
Eye strain occurs from improper focusing of the eyes due to nearsightedness, farsightedness or astigmatism or improper eye alignment. Pain in and around the eyes usually is "referred pain," meaning that it radiates from another site. While eyestrain can lead to headaches, the American Migraine Foundation maintains that it is overrated as a cause.
What Are The Symptoms Of An Eyestrain Headache?
Symptoms of eyestrain include sore, tired, burning or itching eyes, watery or dry eyes, blurred or double vision, headache, soreness of the neck, shoulders or back, increased sensitivity to light, trouble concentrating, or difficulty keeping your eyes open. This can be annoying, but the symptoms typically disappear once you rest your eyes.   
What Are The Causes Of An Eyestrain Headache? 
Eyestrain can occur as a result of looking at computer (or other digital device) screens, reading for long periods without taking a break, driving long distances, exposure to bright light or glare, stress or fatigue, and straining to see in dim light. It can also come from having dry eyes or an uncorrected vision problem.
The American Optometric Association terms eyestrain stemming from prolonged computer use as "Computer Vision Syndrome" or "Digital Eyestrain." The most common symptoms include headache, blurred vision, dry eyes and neck and shoulder pain.
The following eye problems may be related to headaches:
Any injury to the cornea (the clear surface in the front of the eye) can cause intense pain and redness, as can eye infections.
The cornea requires constant lubrication with a film of tears released from glands near the eye. Without sufficient tears, it will become irritated, red, and painful, accompanied by blurred vision. The eyes may itch, or you may feel that you have something in them, see multiple images out of one eye, and blink frequently. All these symptoms can be worsened by using the computer, reading, driving or watching television.
Some medications cause eye dryness: antihistamines, antidepressants, and diuretics, for example. And dry eyes can be a symptom of autoimmune diseases (systemic lupus, Sjogren's syndrome) and thyroid problems. A dry climate and dry air from indoor heating in winter can also be to blame.
Eye inflammation, which can be painful and cause swelling of the eye and eyelids and sensitivity to light.
Optic nerve swelling can cause double vision and headaches.
Giant cell arteritis, an autoimmune condition that tends to occur in people over age 65, can cause headaches and sudden blindness in one eye. Prompt treatment is paramount.
Prevention Of An Eyestrain Headache
If your eyes bother you while working on the computer, your best bet is to look away from the screen. Glance at something at least 20 feet away for at least 20 seconds. If your eyes feel dry, you can use artificial tears to moisten them. You also can reduce the risk of eyestrain by reducing the brightness of your computer screen or by using an anti-glare screen protector. Sitting too close to the computer can also contribute to eyestrain. The screen should be just below eye level about an arm's length from your face. Increase the size of the print if you can't see it clearly from that distance.
Conventional Treatment Of An Eyestrain Headache
To help relieve or prevent digital eyestrain, the American Optometric Association recommends taking a 20-second break to view something 20 feet away every 20 minutes. If you suspect eyestrain is responsible for your headaches, your first step should be to get a complete eye exam. You may need glasses or contact lenses. Try using an anti-glare screen or tinted computer glasses (even if you need no vision correction). Take short breaks during which you stretch your neck, back and arms and make sure you're using proper posture when working on the computer.
Source:
P.Heus et al, "Optical correction of refractive error for preventing and treating eye symptoms in computer users." Cochrane Database Systemic Review, April 10, 2018, doi: 10.1002/14651858.CD009877.pub2.