Tension Headaches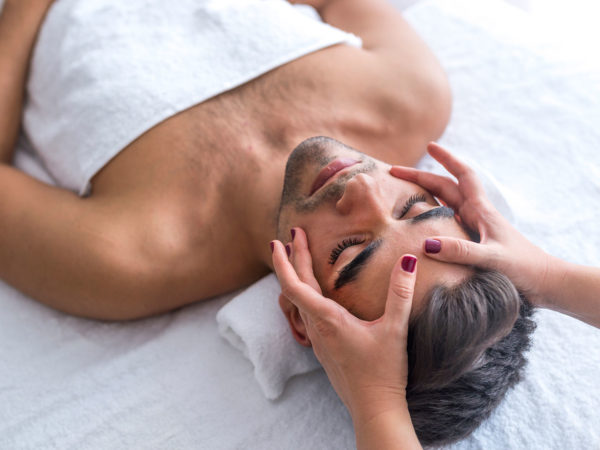 What Are Tension Headaches?
Tension headaches are the most common type of headaches. It's estimated that between 30 percent and 78 percent of the general population have them from time to time and in some cases quite often. Most occasional tension headaches are mild, but those that occur more frequently – some occur daily – can be disabling. They typically present in adults and older teenagers but can occur at any age, tend to run in families and are a bit more common in women than in men.
What Are The Symptoms Of Tension Headaches?
Tension-type headaches can last from 30 minutes to seven days. The pain generally is a mild to moderate dull ache that doesn't worsen with routine activity; even the most affected people are often able to go about their daily routines. These headaches may result in sensitivity to light or sound, but usually not both. The head and neck muscles may feel tender, particularly if these headaches occur frequently.
Unlike migraines, which are one-sided and throbbing, the steady pain of tension headache can be all over the head, tending to be worse in the scalp, temples, the back of the neck and, sometimes, the shoulders.
What Are The Causes Of Tension Headaches?
Tension headaches arise from tense or contracted neck, shoulder and scalp muscles, which can result from anxiety, stress, depression or a head injury. Another cause is holding the head in one position for a long time, such as while working on a computer. Sleeping in a cold room can bring on one of these headaches as can sleeping with your neck in an abnormal position. Other possible causes are too much alcohol or caffeine (or eliminating caffeine), colds, the flu, sinus infections, clenching the jaw or grinding the teeth, eyestrain, and fatigue.
Some people with tension headaches have sensitive areas, known as trigger points, at the back of the neck or in the shoulders. Injecting a local anesthetic into these areas may eliminate the pain and help prevent the headaches from recurring.
Prevention Of Tension Headaches
If you experience frequent tension headaches, you may be able to prevent them with relaxation therapies, which can include efforts to reduce stress in your neck and shoulder muscles. Using wet heat can help with this as can performing exercises that stretch and strengthen the muscles. Biofeedback can also be beneficial.
Beyond that, your best bet is to make an effort to avoid stress and fatigue, and get adequate sleep. If your headaches are associated with cold, try to keep warm. Exercising your neck and shoulders frequently when at the computer or when doing other activities requiring close focus can help ease tension that could lead to a headache.
Certain drugs may be recommended to help prevent frequent tension headaches. These include:
Tricyclic antidepressants, including amitriptyline (Elavil) and protriptyline (Vivactil).
The antidepressants venlafaxine (Effexor XR) and mirtazapine (Remeron)
Conventional Treatment Of Tension Headaches
Infrequent tension headaches can be treated with aspirin or nonsteroidal anti-inflammatory drugs such as ibuprofen. Be aware that taking medications on more than three days a week can lead to "rebound" headaches that come back as soon as the drug wears off. And bear in mind that taking too much acetaminophen (Tylenol) can harm the liver and that frequent use of aspirin or ibuprofen can irritate the stomach and kidneys.
If you have frequent or long-lasting tension headaches, prevention strategies (see above) are recommended.
What Does Dr. Weil Recommend For Tension Headaches?
Tension headaches often respond well to massage therapy and stress reduction techniques such as breathing exercises and meditation as well as training to strengthen your neck and shoulder muscles. Biofeedback training aimed at reducing tension in the shoulders, neck and scalp may be helpful as can traditional bodywork. Dr. Weil recommends shiatsu and acupressure especially but says even a garden variety neck and shoulder rub can make a big difference. He also advises eliminating caffeine since it increases muscle tension as well as anxiety. He notes that musculoskeletal problems in the upper back and neck can produce headaches that resemble tension headaches and recommends trying osteopathic manipulation from a doctor trained in cranial therapy.
Source:
Rigmore H. Jensen, "Tension-type headache – the normal and most prevalent headache." Headache, February 2018 Biofe; ncbi.nlm.nih.gov/pubmed/28295304?_ga=2.42966880.419035065.1554417368-2020035467.1548977462