Exertional Headaches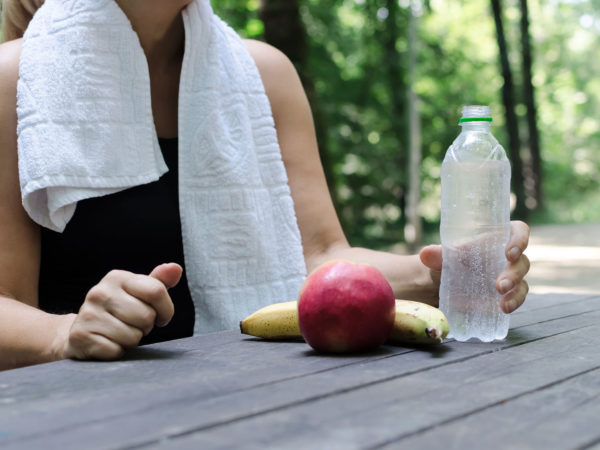 What Are Exertional Headaches?
Exercise headaches, also called exertional headaches, are rare. When they do occur, they usually come on during or right after exercise but can be associated with coughing, sneezing, sexual intercourse ("orgasmic headaches") and straining with bowel movements. When exercise is the cause, they are most likely to develop when you're working out in hot, humid weather or at high altitude. A personal or family history of migraine increases risk for exertional headaches.
It is estimated that 10 percent of the population experiences these headaches. Men are more likely to be affected than women. Fortunately, exertional headaches tend to be self-limiting, meaning that they usually occur during a period of three to six months and then stop.
What Are The Symptoms Of Exertional Headaches?
The pain occurs on both sides of the head and typically pulsates, lasting from five minutes to 48 hours.
What Are The Causes Of Exertional Headaches?
No one knows what causes exertional headaches. One theory holds that strenuous exercise dilates blood vessels in the skull. Another school of thought is that heavy weightlifting can cause muscle spasms in the upper body that bring on the headaches. In people with migraine, exercise often can relieve or prevent headaches, but in some cases can trigger them.
Occasionally, exertional headaches can be caused by underlying, undiagnosed medical problems, ranging from sinus trouble to heart disease and (rarely) brain tumors. Serious conditions usually can be ruled out in short order with a physical exam or MRI.
Prevention Of Exertional Headaches
Exercise headaches often can be treated or prevented by taking aspirin, Naproxen (Aleve) or the prescription anti-inflammatory drug indomethacin 30 minutes to an hour before exercise. If you get frequent headaches related to exercise, taking the blood pressure drug propranolol before your workout or on a daily basis may help prevent them. Warming up before exercise also may be preventive. If you suffer from orgasmic headaches, you may be able to avoid them by taking an NSAID such as aspirin or ibuprofen 30 to 60 minutes before intercourse.
Conventional Treatment Of Exertional Headaches
If you develop a severe headache after any type of exertion, you should see your doctor to be examined and to rule out a serious underlying cause. In addition to pulsating pain, symptoms of headaches caused by underlying health problems may include vomiting, loss of consciousness, double vision and neck rigidity.
If you have exertional headaches and a history of heart attack, coronary artery disease, diabetes, high blood pressure, high cholesterol, obesity or smoking, you should be checked for heart disease as a potential cause. This is especially important if the headache pain radiates to or from the neck or jaw. 
What Does Dr. Weil recommend For Exertional Headaches?
Dr. Weil advises warming up before exercise, which may help prevent these headaches. He also recommends making sure you're not dehydrated. If you drink sports beverages, choose those without artificial colors or other unhealthy ingredients, or simply drink water and eat a banana before your workout to help prevent dehydration and maintain electrolytes.
Source:
Anne Donnet et al, "Primary cough headache, primary exertional headache, and primary headache associated with sexual activity: a clinical and radiological study."  Neuroradiology, February 2013, doi: 10.1007/s00234-012-1110-0