Exercise To Prevent Depression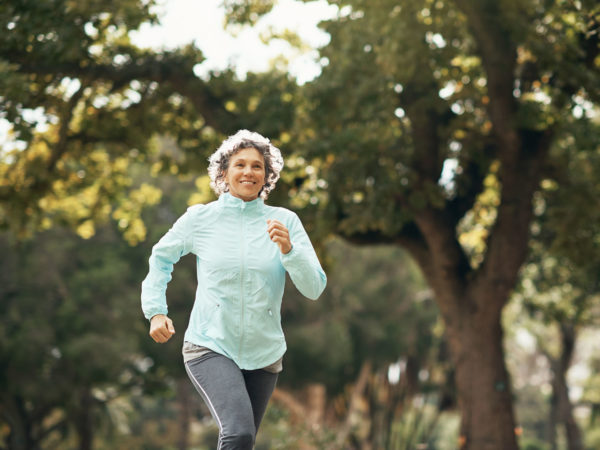 We've long known that exercise can help counter depression, but until now, research hasn't been able to determine if it can help prevent it from developing. A new study from Massachusetts General Hospital approached the question in a novel way: researchers looked into gene variants associated with exercise in almost 400,000 people and investigated whether or not they were active or suffered from depression. Results showed that most of those with the "exercise variants" were active and few were depressed. The team reported that people who didn't have exercise related gene variants weren't particularly active and were at greater risk of depression. They also found that the amount of exercise needed to prevent depression was as little as 15 minutes a day of running or equally strenuous activity. Less vigorous exercise yielded the same protective effect but here, you would have to perform the less demanding activity for an hour a day. Study leader Karmel Choi noted that even routine household chores such as washing dishes or putting away laundry could add up to enough total daily activity to prevent depression.
My take? I've long been an avid proponent of regular physical activity as a means of addressing mild to moderate depression. For immediate relief there is no more effective or more natural approach than aerobic exercise, and many studies have demonstrated its benefits in supporting optimal mental health. I recommend 30 minutes of continuous aerobic activity, at least five days a week for best results. In addition to effectively treating depression, regular exercise may prevent relapses over time more consistently than antidepressant drugs. Daily physical activity may provide its benefits by increasing levels of serotonin and endorphins, by increasing resistance to stress, and by enhancing self-esteem.
Source:
Karmel W. Choi et al, "Assessment of Bidirectional Relationships Between Physical Activity and Depression Among Adults A 2-Sample Mendelian Randomization Study." JAMA Psychiatry, January 23, 2019, doi:10.10001/jamapsychiatry.2018.4175
Also in this week's bulletin: