Exercise Prescription For Aging Well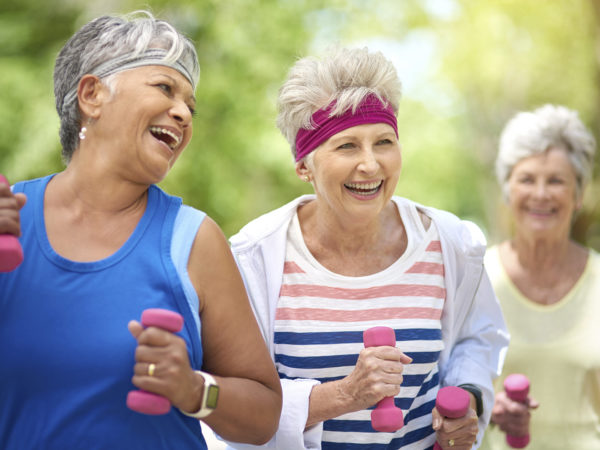 If you're 50 or over, getting significantly more physical activity than the minimum recommended for people your age by the World Health Organization can double your chances of staying healthy for the next 10 years. New research from Australia shows that those who performed the most exercise were twice as likely to avoid stroke, heart disease, angina, cancer and diabetes compared to individuals their age who didn't exercise. In addition, the investigators determined that those who exercised most were enjoying optimal mental health as well. To reach these conclusions, the team from the Westmead Institute for Medical Research interviewed more than 1,500 Australian adults age 50 or older and then followed them for 10 years. The greatest reductions in the risk of chronic diseases occurred among individuals who did more than 5,000 metabolic equivalent (MET) minutes of exercise per week (that would entail walking for 21 hours or running for 10.5 hours). The World Health Organization recommends a minimum of 600 MET minutes, which is equivalent to 150 minutes of brisk walking or 75 minutes of running per week.
Source:
Bamini Gopinath et al, "Physical Activity as a Determinant of Successful Aging over Ten Years." Scientific Reports, July 12, 2018.
Also in this week' bulletin: