Behavioral Treatment For Migraines?
I have migraine headaches and have been told that behavioral treatment might help. Can you tell me what this entails and if it really works?
Andrew Weil, M.D. | July 26, 2018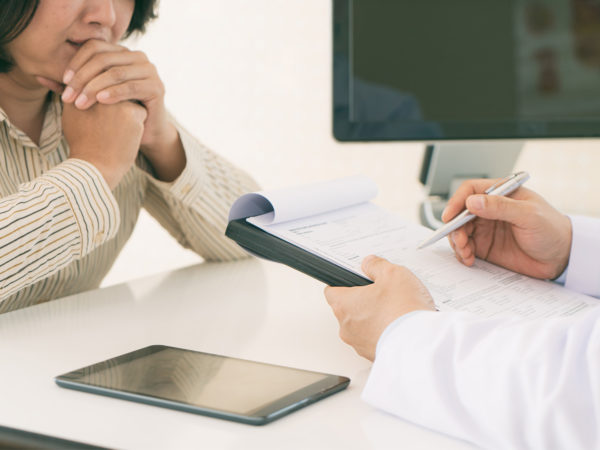 Migraines affect an estimated 36 million Americans, most of them women. While medication to treat migraine headaches has improved, the drugs currently available often don't work for many patients. In contrast, behavioral treatment is considered safe and effective and often is less expensive than the medications. In addition, a behavioral approach can have long-lasting benefits. The treatments include:
According to the American Migraine Foundation, 30 to 60 percent of all patients who opt for behavioral treatments end up with many fewer headaches than before they underwent therapy.
Cognitive-behavioral therapy (CBT) focuses on how to better handle stress, which is considered the most common headache trigger. Not only does stress make migraines more likely, it can contribute to them lasting longer and being more painful.
Biofeedback and progressive muscle relaxation are the most widely accepted non-drug techniques for headache control and prevention. The American Migraine Foundation notes that their effectiveness has been demonstrated in more than 100 investigations over the past 25 years. They have been shown to result in a 45 to 60 percent reduction in the frequency and severity of migraines. The downside for biofeedback is the time commitment required – several visits per week over a number of months.
Despite the documented benefits of these approaches, many migraine patients don't follow through when referred for treatment. In an attempt to discover the reasons for this resistance, researchers at NYU School of Medicine tracked 234 migraine patients and referred 69 of them to a therapist trained in behavioral treatment for the disorder. Of these 69, 53 completed a follow-up interview. They discovered that only 30 of the 53 made appointments. After they looked at age, gender, the number of years each of the patients had been suffering with headaches and their overall use of health care services, the investigators reported finding no differences between the patients who opted for the therapy and those who didn't. They did learn, however, that those who previously had seen a psychologist were more likely to go ahead with behavioral treatment.
When asked why they didn't opt for the treatment, half of the patients cited time limitations, other explanations included cost (some insurance plans don't cover it), skepticism that the therapy would work, satisfaction with their current treatment and the view that their headaches already were improving. The research team concluded that more study is needed to find ways to overcome these barriers to behavioral treatment.
Here's some other good news about how CBT can affect migraines: evidence from two randomized trials with patients who reported having at least 15 migraine days a month and also suffered from insomnia showed that CBT used to address the insomnia also reduced migraine frequency.
Andrew Weil, M.D.
Sources:
Mia T. Minen et al, "Factors Related to Migraine Patients' Decisions to Initiate Behavioral Migraine Treatment Following a Headache Specialist's Recommendation: A Prospective Observational Study." Pain Medicine, June 5, 2018, doi.org/10.1093/pm/pny028
Todd A. Smitherman et al, "Cognitive‐Behavioral Therapy for Insomnia to Reduce Chronic Migraine: A Sequential Bayesian Analysis." Headache, May 6, 2018, doi.org/10.1111/head.13313