Cognitive Behavioral Therapy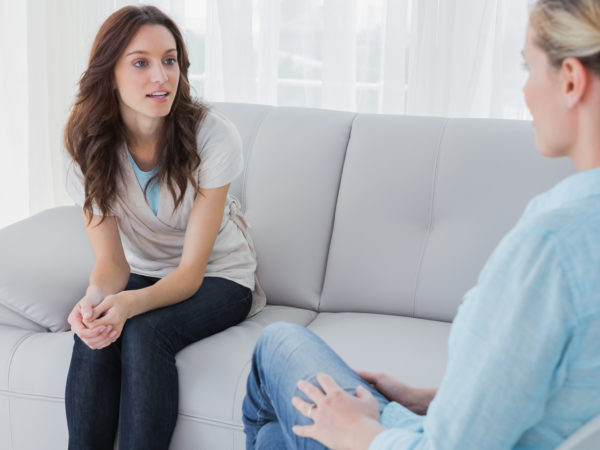 Cognitive Therapy (CT) came from the work of American psychiatrist Aaron T. Beck, who developed a cognitive theory of depression in the 1960s. He attributed depression to faulty processing of information in individuals who had negative views ("schemas") of the world. Cognitive Behavioral Therapy (CBT) is, in Dr. Weil's view, the most promising counseling-oriented approach to achieving long-term improvement in emotional well-being.
For example, depressed people are quick to over-generalize and to engage in selective perception and all-or-none thinking. They habitually interpret their experience through a distorted lens, letting their impressions carry them away to unhappy realms. By making people aware of their cognitive habits and teaching them to substitute alternative ways of thinking and interpreting perceptions, cognitive therapy can relieve depression and restore emotional wellness.
Beck's cognitive therapy (CT) is now one of a number of therapeutic methods within the larger framework of cognitive behavioral therapy (CBT). A National Association of Cognitive Behavioral Therapists is a large and active organization with over 10,000 members that certifies practitioners and provides referrals. Membership includes psychiatrists, clinical psychologists, licensed social workers and counselors, who have completed CBT training.
Whatever their particular styles, cognitive-behavioral therapy practitioners work from the assumptions that our thoughts cause our feelings and behavior and that we can change the way we think in order to feel better and act better. The rapid growth of CBT is easy to explain. Not only does it work, it is much more time- and cost-effective than more traditional forms of psychotherapy. A great many clinical trials show CBT to be effective. In a 2011 publication, the British Royal College of Psychiatrists concludes that CBT is one of the most effective treatments for conditions where anxiety or depression is the main problem.
Patients typically require about five to 20 sessions of 30-60 minutes, spaced a week or two apart. They first learn the model of CBT and begin to master the skills involved. Depressive symptoms often improve in this initial stage, and many patients are no longer depressed after only eight to 12 sessions. A full course of treatment is 14 to 16 sessions, with occasional booster sessions during the following year to maintain improvement. Cognitive-behavioral therapy can be done individually or in groups, and people can also get started with self-help books and online programs.
CBT practitioners use a variety of strategies and methods to guide patients toward discovery of the kinds of thinking that make them feel bad about themselves and the world, including Socratic questioning, role-playing, visualization, and behavioral experiments. Once patients recognize their negative thoughts, they may be asked to decide whether there is evidence to support them or whether alternative thoughts might better reflect reality. They receive assignments for homework between sessions. Ideally, as cognitive therapy proceeds, the patient will be able to spot distorted thinking when it arises and get in the habit of "reframing" the situation.
Although formal therapy hours are few, CBT is not a quick fix. It can make you aware of the faulty thinking responsible for emotional pain and give you the tools to correct it. Then you have to practice the skills you have learned.
Other resources:
The Association for Behavioral and Cognitive Therapies
The National Association of Cognitive-Behavioral Therapists
Psychology Today: Cognitive Behavioral Therapy