Dealing With Acid Reflux?
I have horrible heartburn that hasn't been helped by medications. Any advice?
Andrew Weil, M.D. | February 25, 2020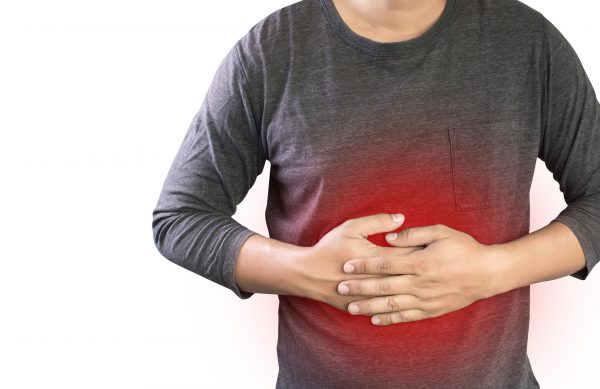 You're not alone. A survey published in December 2019 found that more than half of patients suffering from gastroesophageal reflux disease (GERD) that causes heartburn reported persistent symptoms even after taking over-the-counter proton pump inhibitors (PPIs), drugs designed to reduce the amount of acid in the stomach. In this common condition, stomach acid flows backward into the esophagus – the tube that carries food from the mouth to the stomach – causing heartburn and a sour taste in the mouth. These symptoms usually last a few hours after a meal and then go away. Most people experience acid reflux from time to time, usually after eating certain foods.
For the survey, more than 71,000 people age 18 and older in the U.S. were asked if they experienced specific GERD symptoms, how often these occurred, and whether or not they were taking drugs for relief. Of those who responded, 30.9 percent reported having the symptoms in the previous week and 44.1 percent said they had experienced them in the past. More than one-third of the respondents said they were taking drugs for GERD, mostly proton pump inhibitors, which block the secretion of stomach acid. These include Nexium, Prilosec and Prevacid. Both prescription and over-the-counter forms are available. Of the survey respondents who reported taking these drugs, 54.1 percent said they still had persistent GERD symptoms.
The survey, from Cedars-Sinai Hospital in Los Angeles, also found that younger people, women, Latinos and people with irritable bowel syndrome or Crohn's disease, were less likely to respond to proton pump inhibitors. Study leader Brennan Spiegel, M.D., director of Cedars-Sinai's Health Service Research, noted that most previously published research on GERD found a somewhat lower incidence of the disease than the new study did, likely because prior research was conducted within limited geographic areas or with a less representative sampling of U.S. adults.
"Given the significant effect of GERD on quality of life for millions of Americans, further research and development of new therapies are needed to help patients whose disease does not respond to proton pump inhibitors," Dr. Spiegel said.
I've written in the past about the possible adverse effects of PPIs. Here's a rundown,
Kidney disease: Two large studies suggest that PPIs can raise the risk of kidney disease.
Serious infections: Research from Scotland published in 2017 found that people taking PPIs and H2 blockers (another class of acid-reducing medications) were about 4 times more likely to develop a Campylobacter infection, 70 percent more likely to be diagnosed with difficile  outside of a hospital and 42 percent more likely to develop this problem while hospitalized. In 2012 the FDA noted the risk of C. difficile seen in earlier studies of PPIs and urged people who take these drugs to seek medical help if they develop diarrhea that doesn't resolve.
Liver disease: A study from the University of California San Diego School of Medicine published in 2017 found that suppression of stomach acid with PPIs changes gut bacteria in a way that promotes liver injury and the progression of three types of chronic liver disease. This was observed among 4,830 patients with alcoholic liver disease who were taking PPIs. Other studies have found links between PPI use and increased risks of bone fractures, vitamin B12 deficiency, pneumonia, and, possibly, heart problems.
While PPIs work well on a temporary basis, I urge you to avoid long-term use. Rebound hypersecretion of acid when you attempt to stop taking a PPI or try to reduce the dose makes it very hard to get off these drugs.
Instead of taking PPIs long-term, I urge you to make lifestyle changes and consider natural remedies that can help eliminate the need for medication.
Andrew Weil, M.D.
Source:
Brennan Spiegel et al, "Prevalence of Gastroesophageal Reflux Disease and Proton Pump Inhibitor-Refractory Symptom," Gastroenterology, December 18, 2019, doi: 10.1053/j.gastro.2019.12.014