A Treatment For Intestinal Metaplasia?
I was diagnosed with stomach metaplasia. Is there a natural cure?
Andrew Weil, M.D. | September 3, 2021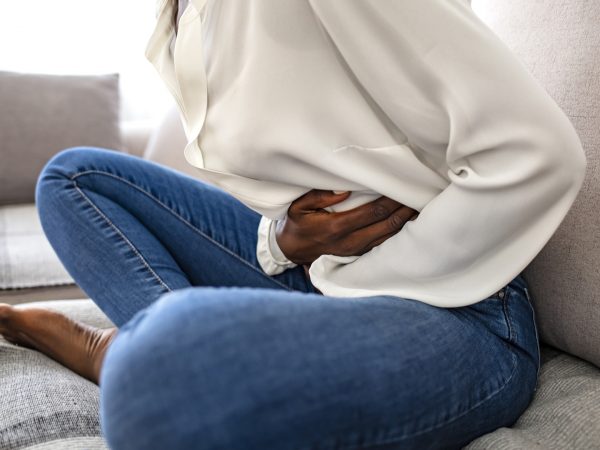 Also known as intestinal metaplasia, this condition occurs when the cells in the tissues that line your stomach, esophagus, or other parts of the upper digestive tract become altered. They typically transform into or are replaced by cells that more closely resemble the cells that line your intestines. Left untreated, the altered cells can become abnormal (dysplasia), which in turn can progress to stomach cancer. For this reason, intestinal metaplasia is considered to be a precancerous condition. When it occurs in the esophagus, it is called Barrett's esophagus, also a precancerous condition.
Although the exact causes of intestinal metaplasia remain unclear, you may be more likely to develop it if you have a first-degree relative (a parent or sibling) who has had stomach cancer. Chronic acid reflux, frequent alcohol consumption, and smoking may also raise your risk.
Although not everyone with intestinal metaplasia has been infected with H. pylori, a type of bacteria commonly found in the upper gastrointestinal tract, there does appear to be a link between H. pylori and intestinal metaplasia. For example, some research suggests that more than one-third of people with intestinal metaplasia also had an H. pylori infection. H. pylori is associated with gastroesophageal reflux disease, ulcers, and gastritis.
If doctors suspect your intestinal metaplasia is caused by H. pylori infection, they will likely recommend a short course of antibiotics, such as amoxicillin, clarithromycin, or tetracycline, along with over-the-counter or prescription acid-suppressing medications. Eradicating the infection appears to help reverse some cases of intestinal metaplasia altogether and may keep other cases from progressing to cancer.
To prevent side effects of antibiotics, which can include diarrhea, cramping, bloating and other unpleasant symptoms, I recommend taking probiotics while you're undergoing treatment. Many antibiotics indiscriminately target "friendly" intestinal bacteria that help keep your digestive system functioning normally.
In addition to medication to treat H. pylori, other approaches may help slow the progression of intestinal metaplasia. If you smoke, it's time to quit. Reduce or eliminate alcohol. Follow a diet that's rich in fruit, vegetables, whole grains, and nuts and low in fried and fatty foods, which can exacerbate acid reflux. Limiting your salt intake may also help: Some evidence suggests that high salt consumption is associated with an increased risk of gastric cancer.
Andrew Weil, M.D.
Source:
Zhang, Lu, Sun, Binyu, et al. Frontiers in Oncology, "Barrett's esophagus and intestinal metaplasia," June 17, 2021, https://doi.org/10.3389/fonc.2021.630837