Herb Vinaigrette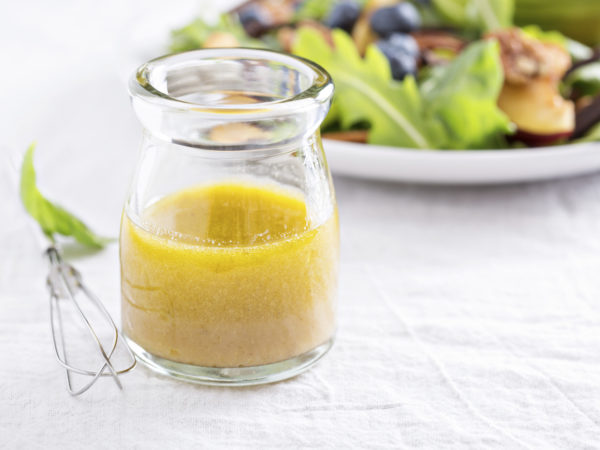 This dressing gets its herbaceous flavor from fresh parsley and basil. Drizzle over your salad of choice!
This dressing gets its vibrant, herbaceous flavor from fresh parsley and basil. Drizzled over mixed greens or the salad of your choice, this dressing is sure to jazz up your meal. A True Food Kitchen restaurant recipe.
Watch Dr. Weil prepare this recipe, Herb Vinaigrette in his home kitchen.
Food as Medicine

Basil is an excellent source of carotenoids such as beta-carotene, which can help to protect the cells that line the blood vessels from free radical damage.

Ingredients
1/2 cup white wine vinegar
4 tablespoons whole grain Dijon mustard
1 1/2 cups extra-virgin olive oil
4 teaspoons salt
1/2 teaspoon ground pepper
1 bunch parsley, stemmed
3 tablespoons basil, chopped
Instructions
Combine all ingredients except oil.
Whisk to combine, slowly adding oil to emulsify.