Pasta Puttanesca
Nutrition
Serves 6
Nutrients Per Serving
Calories: 418.5
Protein: 17.8 grams
Fat: 8.7 grams
Saturated Fat: 3.1 grams
Monounsat Fat: 3.5 grams
Polyunsat Fat: 1.2 grams
Carbohydrate: 67.0 grams
Fiber: 5.2 grams
Cholesterol: 13.9 mg
Vitamin A: 886.2 IU
Vitamin E: 1.3 mg/IU
Vitamin C: 23.9 mg
Calcium: 210.4 mg
Magnesium: 62.1 mg
Looking to whip up a quick and healthy meal at home? Try this tasty, southern Italian staple tonight! Legend has it that this pasta dish was concocted by ladies of the evening after work was done, perhaps because it is both fast and spicy. At any rate, it is a perfect quick meal that has more than its share of flavor. Anchovies are a traditional ingredient and a source of omega-3 fatty acids, so use them if you like their flavor.
Ingredients
5-6 cups fresh tomatoes, peeled, seeded and crushed (or use two 28-ounce cans Italian tomatoes, drained and crushed)
1 tablespoon extra-virgin olive oil
1 teaspoon dried hot red pepper flakes
1 1/2 tablespoons capers, drained and rinsed
3 tablespoons black olives (Kalamata or oil-cured), pitted and chopped
1 tablespoon garlic, minced
2 tablespoons fresh basil leaves, minced
4 anchovy fillets, minced (optional)
1 pound dried penne pasta
3/4 cup Parmesan cheese, grated
Instructions
1. In a large bowl, combine the tomatoes, olive oil, red pepper flakes, capers, olives, garlic and basil. Let stand at room temperature for 1 hour.
2. Cook the pasta in rapidly boiling water until al dente. Drain well.
3. Toss the hot pasta with the tomato mixture. Add the grated Parmesan cheese and serve immediately.
Want more healthy, delicious recipes? Join the Dr. Weil on Healthy Aging online guide for access to hundreds of anti-inflammatory recipes and our exclusive eating guides. Sign up today and get 14 days free!
Advertisement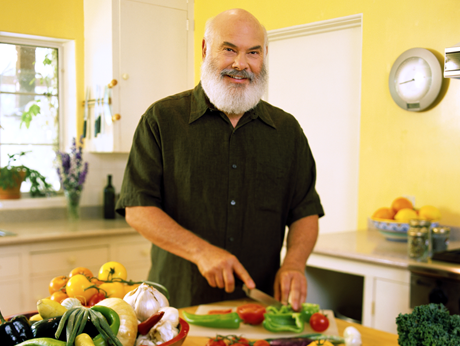 Related Weil Products
If you are a parent or grandparent, you know that abundant energy is vital when it comes to keeping up with the kids. Certain supplements can help promote energy, naturally. Learn more, and get your free, personalized Weil Vitamin Advisor recommendation now.
Get Started