4 Favorite Anti-Inflammatory Foods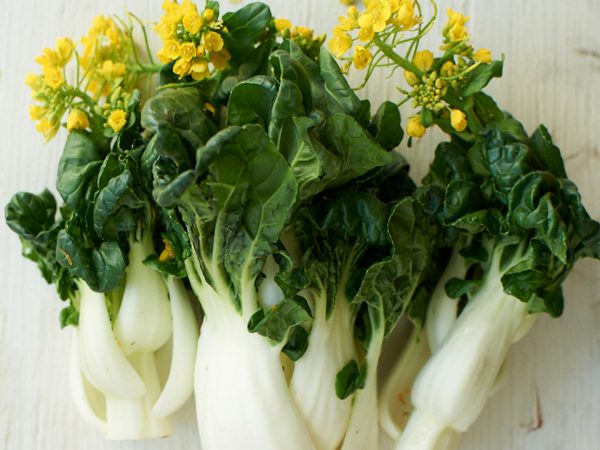 More and more evidence is accumulating that suggests chronic inflammation is the root cause of many serious diseases in the developed world, including heart disease, Alzheimer's and many cancers. Research also makes it clear that certain foods can ramp up the body's inflammatory response, while others can dampen or "cool" it. For optimal health, foods in the latter category should be prominent in the diet.
But there is more to eating than just maximizing health advantages. To me, the best foods are those that offer disease-preventive benefits such as anti-inflammatory effects and delectable flavor. When I eat such foods, I feel as though I've hit a grand-slam homerun – the sensory pleasure is heightened by the fact that each bite contributes to my overall well-being.
Many foods promote anti-inflammatory action; see my Anti-Inflammatory Food Pyramid for a broad sample. Some are not only potent in this regard, but also taste absolutely wonderful, particularly when harvested at peak quality and prepared with focus and skill. Here are four that, in my view, meet those criteria admirably:
Berries: I can't be more specific here, because I love the tastes of all kinds of berries, and all have anti-inflammatory effects – in fact, they are among the most healthful foods one can eat. One exciting research development: a study at Ohio State University found that black raspberries reduce the incidence of certain cancers in animals by 50 percent. An exotic choice, new on the U.S. market, is the juice (not the oil) of sea buckthorn berries. Known by its Italian name, olivello juice, this is one of the most concentrated natural sources of vitamin C ever discovered.
Black cod: Also known as butterfish or sablefish, black cod has even more omega-3 fatty acids than does salmon. As one of its names suggests, it also has a buttery taste that makes it simply the finest fish I have ever eaten. Once rare in the U.S. markets, it is becoming much easier to find; any well-stocked fish market should have it.
Bok choy: Cruciferous vegetables have potent anti-inflammatory and anti-cancer effects, and bok choy has a higher concentration of beta-carotene and vitamin A than any other variety of cabbage. Toss it into soups, stews and stir-frys.
Ginger: Not just a potent anti-inflammatory, this spicy root is also an extraordinary carminative (which means a substance that helps reduce the formation of intestinal gas) and anti-nausea agent. Add freshly grated ginger root to stir-frys, and try ginger lemonade made with grated ginger, lemon juice, honey and water.
For some recipes that use these foods, check out Blueberry Pie, Grilled Fish with Tropical Relish, Hot and Sour Greens, and Ginger Almond Pears. These should persuade you that there's no contradiction in the idea of food that's both healthy and delicious. Enjoy!