An Autism Cure?
What do you think of chelation therapy as a treatment for autism? I understand it removes heavy metals from the body that cause autism.
Andrew Weil, M.D. | July 20, 2017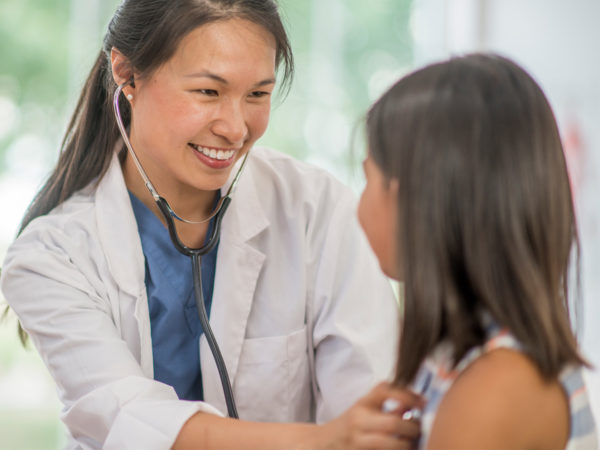 I do not recommend chelation therapy for autism, and neither should anyone else. As a matter of fact, in April (2017), the FDA warned against it and three other widely advertised methods purported to cure autism. For the record, there is no cure for autism. And heavy metals do not cause it.
Chelation therapy is FDA approved to treat lead poisoning and to remove mercury and iron overload from the body. The products used are available by prescription and come as sprays, suppositories, capsules, and liquid drops, as well as injectable forms. The FDA warned that chelation products can deplete the body of needed minerals, potentially causing serious, even life-threatening problems.
Another widely promoted "cure" for autism is hyperbaric oxygen therapy (HBOT), which involves breathing oxygen in a pressurized chamber. HBOT is FDA approved for specific medical uses: treating divers for decompression symptoms ("the bends") and people poisoned by carbon monoxide, as well as to speed stroke recovery, and promote healing of complicated wounds, skin infections, and] burns.
Unfortunately, I see HBOT promoted as a cure for cancer, a treatment for chronic fatigue syndrome, a way to reduce allergy symptoms as well as a beneficial measure for persons with AIDS, arthritis, sports injuries, multiple sclerosis, cerebral palsy, senility, cirrhosis, Lyme disease, and ulcers as well as autism. I can find no compelling scientific evidence that HBOT can help with any of these conditions.
The FDA also warned against detoxifying clay baths, which have been improperly advertised as offering "dramatic improvement" for autism symptoms. This involves taking a bath in warm water and adding clay products that are said to draw chemical toxins, pollutants and heavy metals out of the body. Again, there is absolutely no proof that this approach can effectively treat autism.
Another purported cure the FDA cautioned against is raw camel milk. The notion that drinking a half cup of this daily can result in "overnight…improvement" of autism symptoms appears to stem from one report published by a mother about her son's case. Despite this and a few other anecdotal reports, there is no scientific support for the safety or efficacy of this treatment.
Andrew Weil, M.D.
Source:
FDA Consumer Update, "Autism: Beware of Potentially Dangerous Therapies and Products." April 12, 2017,
fda.gov/ForConsumers/ConsumerUpdates/ucm394757.htm